Win More Cases and Avoid Legal Disaster by Gathering Social Media Evidence That Holds Up in Court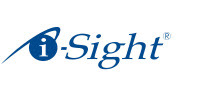 Ottawa, Ontario, Canada – January 17, 2012 – i-Sight Software announced today that it will be offering a free webinar entitled "Gather Social Media Evidence That Holds Up in Court" (
http://i-sight.com/gathering-social-media-evidence/
)on Thursday January 26th from 2 to 3pm (EST). Benjamin Wright, attorney and senior instructor at the SANS Institute, will lead the webinar and share strategies for gathering usable social media evidence.
By attending the webinar, you will learn:
How social media is used in modern investigations and lawsuits
Pitfalls in collecting social media evidence
Suggested techniques to help investigators stay out of trouble
Tips for evidence collection so it's more likely to be accepted as evidence in court
Ideas on how to find the evidence you need
"We are entering an entirely new world of communication, unprecedented in human history," says Wright. "Social media makes e-mail look like stone tablets, in terms of the flexibility of communication, the volume of communication and the multiplication of copies of communication. I believe that our legal system is only beginning to scratch the surface of the questions related to how we gather evidence, how we respect privacy and how we authenticate the evidence in the courtroom," he says.
"We are excited to have Benjamin Wright on board for this webinar. Attendees will benefit tremendously from his experience in e-discovery and using social media as evidence in investigations," says Joe Gerard, Vice President of Sales and Marketing at i-Sight. "Social media has become a highly relevant source of evidence and it's important that anyone carrying out investigations includes it as part of their standard evidence collection processes. In fact, it would be negligent to ignore it," he says.
With case law developing so rapidly in this area, attorneys, e-discovery consultants, investigators and HR professionals need to stay up-to-date on the use of social media evidence. To learn how to gather social media evidence that holds up in court, register for our webinar by visiting
http://i-sight.com/gathering-social-media-evidence/
About Benjamin Wright
Benjamin Wright is an attorney practicing from Dallas, Texas. He teaches The Law of Data Security and Investigations at the SANS Institute, premier educator for IT security professionals. With 27 years in private law practice, he has advised many organizations, large and small, private sector and public sector, on privacy, computer security, e-mail discovery and records management and been quoted in publications around the globe, from the Wall Street Journal to the Sydney Morning Herald. Russian banking authorities recently tapped him for advice on the law of technology and investigations.
About i-Sight
Based in Ottawa, Canada, i-Sight (
http://www.i-sight.com
) is a leading provider of web-based investigative case management software. The privately held firm works with investigative teams to improve corporate investigations of fraud, employee misconduct, ethics & compliance, security and legal incidents. For information and breaking news related to corporate investigations, visit the company blog at
i-sight.com
.
For further information, please contact:
Joe Gerard, Vice-President, Sales & Marketing
800-465-6089 or
media@customerexpressions.com
Email Customer Expressions