Designer Wallpaper and Wall Décor Company Introduces New Kelly Hoppen Wall Art Collection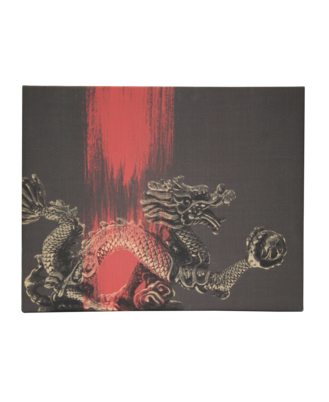 Monroe Township, NJ-Graham & Brown, a leading designer wallpaper and wall art retailer, recently unveiled its newest collection of canvas décor by the elegant and inspired Kelly Hoppen.
The new
designer wall art
collection consists of nine culturally inspired canvas pieces. Each piece is reasonably priced so buyers can break in the New Year with a fresh look without breaking the bank.
"This collection reflects all aspects of Kelly's signature look," said Mark Radford, director of design, marketing and home for Graham & Brown. "It gives décor lovers a chance to decorate their homes in a contemporary style at an affordable price."
The collection features exclusive works from Hoppen, including the eastern inspired fiery red "Buddhist Dragon" canvas and "Karma", a sleeping Buddha with metallic foil detail. From the west, Hoppen introduces "Coat of Arms" and "Coronation", a tribute to the 50th anniversary of Her Majesty the Queen's Coronation.
Kelly Hoppen first worked with Graham & Brown in 2010 with her
exclusive designer wallpaper collection
comprised of over 40 patterns. Her simple, opulent style was inspired by natural textured surfaces, minerals and fabric weaving.
"My wallpaper for Graham & Brown makes it easy to add timeless elegance to a home," said Hoppen. "I wanted to demonstrate how bold accent colors and beautiful rich tones in muted finishes can work alongside a neutral base."
Both the wall art and wallpaper collections can be found exclusively at Graham & Brown's official online store,
www.grahambrown.com
.
Graham & Brown is a widely acclaimed
designer wallpaper
company involved in offering creative decorating solutions for homes, offices, restaurants and hotels. Headquartered in Blackburn, UK Graham & Brown has offices in countries all over the world. To learn more about Graham & Brown and its services, visit
http://www.grahambrown.com