Perpetual: New Year's resolutions for your finances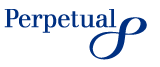 The New Year is an ideal time to review your financial situation and make some positive changes. Here we provide some useful tips to help keep your financial goals on track in 2012.
1. Review your financial goals
If you have added to your family, changed jobs, experienced redundancy or moved closer to retirement during 2011 then chances are your financial goals and situation have changed.
So, now is a good time to revise your financial strategy and look at different investment opportunities that are better suited to achieve your goals.
Starting a financial plan or revising what you want to achieve in 2012 and beyond will give you clear financial goals.
2. Review your investment portfolio
As financial markets continue to be volatile, it may be a good time to review your portfolio and asset allocation.
For example: Your portfolio's target allocation to Australian shares may have reduced due to the shares' value decreasing over the last few months. If your portfolio is underweight in that asset class, it may not be inline with your risk profile and portfolio which could impact your returns over the long term.
By regularly reviewing your portfolio with a financial adviser you can ensure your asset allocation appropriately meets your long-term financial goals.
Read more about
asset classes
.
3. Protect yourself
You've worked hard to get where you are, so it's important to keep your personal insurance up to date to protect your assets and income.
If your circumstances have changed, for example you have a new child or your income has increased, you may find you need to 'top-up' your existing cover.
Reviewing your existing levels of insurance (inside and outside of super) each year will ensure you remain fully covered should something happen.
Read more about
insurance
.
4. Update your will
Did your personal or family situation change in 2011? If so, you may want to update your will to reflect these changes.
For example, if you have a new child, have married, divorced or even if your children have married and had children, your current will may no longer be suitable.
The benefits of updating your will regularly can ensure all aspects of your personal and financial situation are accounted for and your current wishes carried out.
Read more about
estate planning
.
5. Consider your debt
If you are concerned about your debt levels, you're not alone – but there may be options available to better manage or even use debt to your advantage.
This is partly because not all debt is 'bad' and can be used to potentially improve your tax and wealth position if structured appropriately. Seek advice from a financial adviser if you want to find out if these strategies are suitable for you.
6. Keep your super in mind
Your superannuation should be a fundamental aspect of your financial plan. It offers tax advantages to help you save for your retirement and concessional tax when drawing retirement income.
So, it's important to keep your super working to its full potential for the long-term. You can do this by choosing the strategies and the mix of assets underlying your super. A financial adviser can also provide advice on strategies to maximise your super for retirement and minimise your tax now.
Learn more about
superannuation
.
7. Take the stress out of tax time
Hands up if you want to reduce your tax liability this year?
If you haven't already, seek advice on improving your tax position and look to begin your tax planning well before 30 June. By doing this, you can implement tax-effective strategies in time to take effect during the current financial year.
Planning ahead is the key to maximising wealth and making tax time as stress free as possible.
Next steps? Speak to your
financial or tax adviser
.
Email Perpetual Australia