The Wiggles Launch iPad App® to Help Children Develop Literacy and Communication Skills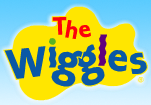 Australia's most popular children's entertainers, The Wiggles, have announced
The Wiggles' Alphabet Adventure App for iPad
is now available on the App Store.
The app is designed to help children aged between two to six years improve their communication skills in an entertaining and fun way. It takes them on an educational journey through the letters of the alphabet from crunching into an apple to meeting friendly animals at the zoo.
After 20 years in the industry, The Wiggles continue to entertain children with their unique and engaging performances and are embracing technology as an innovative way for their young fans to further interact with them.
"The Wiggles' Alphabet Adventure is an exciting new app that integrates technology into children's play and encourages and enhances learning," said Dr Kathleen Warren, Education Advisor to The Wiggles.
Specifically designed for iPad to allow for richer and more interactive content, The Wiggles' Alphabet Adventure is a great way to keep the kids entertained during the school holidays and on long trips in the car.
Download
The Wiggles' Alphabet Adventure App
, developed by
Salmat Digital
which is available for $2.99!
iPhone is a registered trade mark of Apple Inc, registered in the U.S. and other countries. App Store is a service mark of Apple, Inc.