Designer Wallpaper Company Graham & Brown Launch New Legacy Collection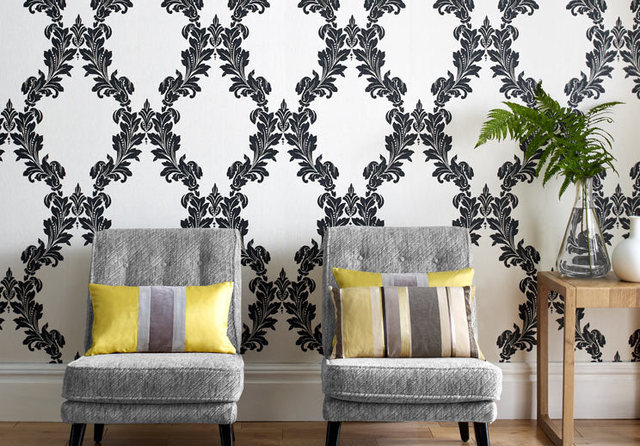 MONROE TOWNSHIP, NJ-
Designer wallpaper
and wall decoration company Graham & Brown released the exclusive
Legacy collection
. This six piece vintage style collection takes inspiration from the age of travel, old-fashioned glamour and grand hotels.
The collection boasts hearty damasks with exquisite details,
modern floral wallpaper
patterns that scroll through the page, ornamental trellis work and geometric textures. Additionally, a special 65th anniversary wallpaper inspired by Graham & Brown's first ever wallpaper completes the collection.
Honoring their founding fathers, Graham & Brown's 65th anniversary wallpaper features a curved fan design that has been reworked for contemporary homes. This special wallpaper perfectly melds contemporary patterns with modern style.
"This new collection is testament to our strength of heritage and our global appeal," said Mark Radford, director of design, marketing and home at Graham & Brown. "Henry Brown commented in 1986 that a 'good design is always a good design' and this mantra has become an important consideration for all of our new collections."
The Legacy Collection boasts a globally inspired color palette which pulls from unique treasures from grand bazaars to the classic rich tones from historic Britain. Eastern reds, clean grays, classic crèmes and vintage golds create a perfect palette topped with a shimmer providing a modern take on classic glamour.
Graham & Brown is a widely acclaimed designer wallpaper company involved in offering creative decorating solutions for homes, offices, restaurants, hotels, etc. Headquartered in Blackburn, UK Graham & Brown has offices in countries all over the world. To learn more about Graham & Brown and its services, visit
http://www.grahambrown.com