FLAT RATE CARPET WAREHOUSE GRAND OPENING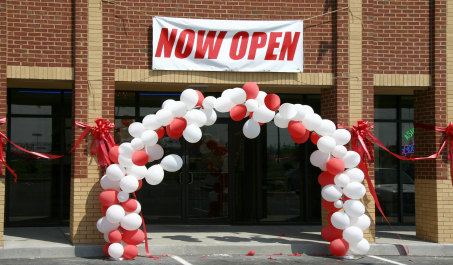 Flat Rate Carpet
, a local New York professional cleaning service provider, proudly opens the doors of it's first customer friendly, interactive carpet warehouse in early February 2012. This new service center outpost allows customers, both old and new, to take advantage of on-the-spot price estimates for cleaning and repair work, a fully-function showroom, and a rug exchange market place. Located in Brooklyn and open everyday from 8am to 7pm, the new facility allows for faster, more direct access to the company's carpet and rug cleaning and repair services.
Flat Rate Carpet created a space for customers to see, first hand, the work they provide for carpets and rugs. "We're very excited about this new customer-oriented facility. It opens up a line of direct contact with our customers and allows them to get to know us better," says Ally Baker, Flat Rate Carpet customer service manager.
At the new carpet warehouse, Flat Rate Carpet offers on-the-spot free price estimates for cleaning and repair services. "If you have a rug you need serviced, instead of calling, come visit us. At our warehouse, we perform the initial inspection right in front of you and offer you the estimate right there and then," explains Baker. .
Flat Rate Carpet's new carpet warehouse also offers customers a chance to view their carpet showroom. Here customers can meet technicians, view samples and take a tour of various carpet installation displays. "For the first time, we're excited to offer our customers a chance to see our carpet installations for themselves and consult with our experts," says Baker.
A new service made possible by the carpet warehouse creates a new rug exchange marketplace. This allows costumers to trade-in their current rug for a different rug, stocked in the warehouse, regardless of value. "Many times we have rug owners who gift us with pieces they no longer want. We clean then store them ourselves. At the new facility, we thought it would be nice to offer a trade-in system," says Baker, "So you can bring your old rug, browse our stock and, if you see something you like, we'll take your rug in exchange for one of ours," she says.
Flat Rate Carpet started in 1996 to provide affordable professional cleaning services in New York and the Tri-State area. The company offers their menu of cleaning service to thousands of customers.
Contact Information
Melanie K
Flat Rate Carpet
(866) 466-4576
Contact Us