Summit Community Bank and East Lansing Educational Foundation Launch the Business Partners for Education Campaign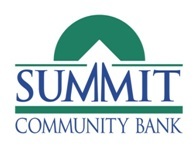 In the library of East Lansing Whitehills Elementary School, community business leaders joined John Abbott, President and CEO of Summit Community Bank, a provider of
personal banking
and business banking. Excited students, who wondered why grownups were sitting at their library tables in tiny chairs, gathered around.
"We are here today," explained Abbott, "to announce a new partnership between the East Lansing business community and the East Lansing Educational Foundation. Summit Community Bank is leading the charge to find 50 business partners to ally with public education in East Lansing. We want to make it easier to put funds into classrooms so students and teachers have what they need to teach and learn."
The Business Partners for Education Campaign allows businesses to support all schools in the district with one annual gift. Donations will support grants for classrooms and the mission of East Lansing Educational Foundation (ELEF). Companies will commit to donating to the Foundation for three years.
"Summit Community Banks takes the business of being a strong, local community citizen very seriously," Abbott said. "When our schools are strong, our community is strong. This program is a win for businesses and a win for our schools. It's a solid partnership."
Outside of The Business Partners for Education Campaign, Summit Community Bank has made a strong effort to be the
personal banking
choice for the members of the Greater Lansing area. Summit believes there is more to banking than
checking and savings
. The community banking notion rekindles visions of handshakes, relationships of trust based on friendship, and face-to-face commitments with the strong bonds that community engenders.
Summit Community Bank is a full service financial institution with banking offices in East Lansing and Okemos and a Home Loan Center in Lansing. The Bank was formed over nine years ago by local business leaders with an emphasis on the customer and the community. The Bank continually strives to bring the community focused, creative and mindful
online banking
solutions. For more information, please visit
www.mysummitbank.com
or call the Bank at 517.664.1912.
Email Summit Community Bank