Geoff Lloyd appointed as Perpetual's Chief Executive Officer and Managing Director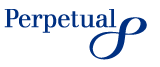 The Perpetual Limited Board has appointed Mr Geoff Lloyd as Chief Executive Officer and Managing Director, effective immediately, following Mr Chris Ryan's decision to step down which was agreed with the Board.
Mr Lloyd has been Group Executive Private Wealth and Retail Distribution since joining Perpetual approximately 18 months ago. He is a highly experienced and respected financial services industry executive having served in senior leadership roles with BT and St George's Wealth Management business as well as the Australian Securities and Investment Commission before joining Perpetual.
Mr Lloyd is ideally placed to step into the CEO and Managing Director role having been closely involved in Perpetual's review of its overall business strategy, structure and cost base over the last twelve months.
Perpetual Chairman, Mr Peter Scott, said: "While Mr Ryan had executed some important business improvements after joining Perpetual in February last year, it had become clear that there were differences between Mr Ryan and the Board around emphasis and execution of strategy for the immediate and longer term.
"Over the weekend we agreed to disagree with Chris Ryan on these important issues and that he would leave Perpetual as a result. "The Board thanks Mr Ryan for his contribution to Perpetual.
"Geoff Lloyd was recruited to Perpetual as a potential future CEO. He has demonstrated his understanding of the Australian financial services market through the strategy he has put in place for the Private Wealth division and the Board is very pleased to appoint him to lead the group and the team," Mr Scott said.
Geoff Lloyd said that in accepting the CEO and Managing Director role he had agreed three key priorities with the Perpetual Board. "I have agreed with the Board that we need to work harder and faster to refine the growth strategy for the business; deliver further meaningful cost reductions; and reinvigorate sales and distribution across the entire business," Mr Lloyd said.
"The immediate task for the senior management team is to review and align our plans for each of these key priorities across the entire business. "I said when I
joined Perpetual that this is a company with iconic heritage and excellent long term potential growth and that remains my view.
"We have a lot of work to do to make that a reality and I'm excited about the opportunity to lead that process and the Perpetual team from here," Mr Lloyd said.
Perpetual will make a payment to Mr Ryan upon cessation of employment in accordance with the provisions of his contract which provides for a cash payment of $1,225,000 in lieu of 12 months notice. Mr Ryan will also be eligible to be considered for a short-term incentive payment in respect of the current financial year and will retain all unvested shares, for which vesting is conditional upon the performance hurdles being met.
Biographical details for Geoff Lloyd
Geoff Lloyd has over 20 year's experience in the financial services industry. Geoff has an extensive understanding of the industry and demonstrated leadership skills. Geoff joined Perpetual in August 2010 as Group Executive of Private Wealth. In that role he has led the development and implementation of the growth strategy for Private Wealth. He took on the additional responsibility of Head of Retail Distribution in September 2011.
Geoff was previously General Manager, Advice and Private Banking at BT Financial Group (BTFG) following the merger with St George's Wealth Management business. Prior to the merger, Geoff led St George's entire wealth management portfolio and was a member of the St George Bank Group Executive reporting to the CEO. He has held many senior positions at BTFG, including Chief Legal Counsel and Head of the Customer and Business Services Division.
Geoff has completed the Harvard Business School Advanced Management Program and holds a Master of Laws, UTS (Distinction).
About Perpetual
Perpetual is an
independent financial services group
operating in
funds management
, financial advisory and
trustee services
. Our origin as a trustee company, coupled with our strong track record of investment performance, has created our reputation as one of the strongest brands in financial services in Australia. For further information, go to
Perpetual Australia
.
Email Perpetual Australia