WordJourney Introduces a Fresh Design and a New Writer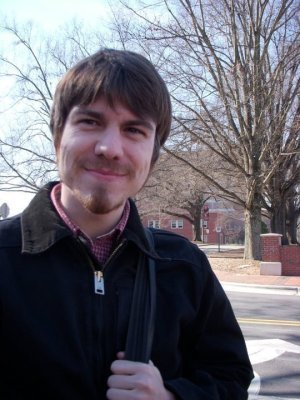 CARY, N.C., Feb. 8, 2012 — WordJourney.com, the Christian news and information site that has an expressed mission to edify the body of Christ, has released the latest version of its website. The new site is cleaner and easier to read, putting an emphasis on select categories while expanding its content. A new writer, Joseph Justice, has been brought on to handle book reviews and special assignments.
Said Matthew C. Keegan, editor and publisher for
WordJourney
, "The new layout is clear and crisp, is easier to navigate and read. We brought to the front our most important categories including Christian news, book reviews and ministry spotlight. This change allows us to concentrate on a few select areas, such as bringing important news and timely information to the church of Jesus Christ." Recent featured stories have focused on the
persecuted church
and on litigation on behalf of Christians.
Other significant categories now featured include music and movie reviews, commentary, and a section about Israel. WordJourney's popular "reflections" section is also given precedence and will include contributions from other believers.
Keegan also announced that Justice, who is on track to graduate from North Carolina State University in Raleigh this May, is now lending his talents to WordJourney. Justice expects to earn a B.A. in religious studies and a minor in history this year. He has a strong interest in early church studies and will read select Christian books and contribute his reviews to WordJourney.
"I am thrilled to have Joseph as part of our writing team. I met Joseph and his father, J.J., at a men's retreat in October 2007 and immediately sensed his love for God," said Keegan. "Just one month after we met, WordJourney was launched and I knew that if I ever was to bring on an additional writer then Joseph would be that person."
WordJourney offers a Biblical foundation and adheres to Philippians 4:8 when presenting news and information to the church: "Finally, brethren, whatever is true, whatever is honorable, whatever is right, whatever is pure, whatever is lovely, whatever is of good repute, if there is any excellence and if anything worthy of praise, dwell on these things."
Said Keegan, "WordJourney is nothing unless we magnify the Lord first. Then, news should be carefully vetted and presented, respecting those within the body and those without. To do anything less would not only be pointless, but it would contravene our mission."
Readers are invited to subscribe to the site to receive email notifications of updates. WordJourney does not collect email addresses and you can cancel your free subscription at any time. WordJourney can also be found on
Facebook
and on Twitter — @wordjourney.
About WordJourney
WordJourney is a Christ-centered website owned by Matthew C Keegan, LLC. Matt is a freelance writer as well as an editor and a publisher. His works have appeared in print in Sam's Club magazine, Wisconsin Golfer, GAL magazine and in 435 South magazine.
Email Matthew C Keegan, LLC d/b/a WordJourney.com