Norpac Fisheries Export Managing Member Thomas Kraft Attends The Prince of Wales' Address on Sustainable Management of Fisheries Report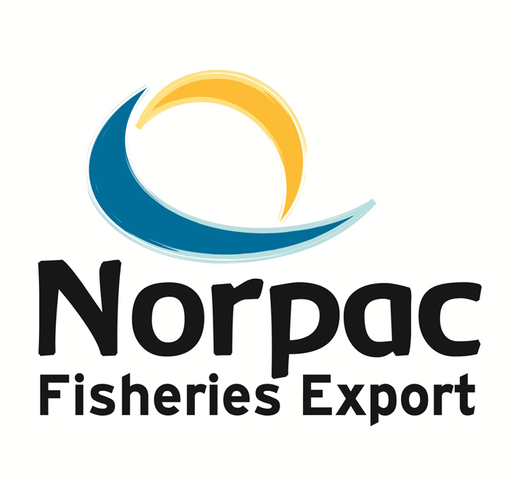 HONOLULU, Hawaii, February 8, 2012 –
Norpac Fisheries Export
Managing Member Thomas Kraft was in London for the February 3 publication of the International Sustainability Unit (ISU) report,
"Towards Global Sustainable Fisheries: The Opportunity for Transition."
Kraft is an advisor to the ISU Marine Program as a Fishing Industry Ambassador, and is one of 22 fishing industry ambassadors from around the globe. The Prince's Charities spent two years compiling this report, on which the ambassadors consulted.
Charles, Prince of Wales
addressed the report
in a speech at Fishmonger's Hall in London to mark the launch of the
ISU's marine program,
aimed at building a global consensus on how positive examples of sustainable fisheries management seen around the world can be replicated at scale.
For Kraft, a vocal proponent and activist on behalf of establishing accountable, responsible, traceable and sustainable practices within the fishing industry toward protecting the world's oceanic marine life, this is one step closer to fisheries sustainability.
Kraft recently set up a partnership between Norpac and Arya Cakti of PT Sari Segara Utama in Benoa Indonesia, aimed at finding new solutions for protecting the world's most diverse marine environment. That partnership came on the heels of his involvement in the
Coral Triangle Initiatve
Regional Business Forum in October 2011, a gathering of hundreds of business, government and civil society leaders advocating strong public and private partnerships for the sustainability of the six Coral Triangle nations – Indonesia, Malaysia, Papua New Guinea, the Philippines, Solomon Islands, and Timor Leste.
Kraft says that the partnership supports Norpac's "Best Practices" commitment as they relate to the Honolulu-based company's conduct in sourcing products, employment, corporate practices and the impact they have on the environment.
Under Kraft's direction, Norpac puts its money where its mouth is, accounting for every fish captured, retaining and utilizing all that is captured, and maintaining daily logs for tracking and reporting.
"From vessel to end user, our product is compliant with good practices and fisheries management requirements, where records are matched with fishing logs to certify accountability," Kraft says. "This provides accurate data for fishery scientists and managers to incorporate into their management models and policies."
Kraft will join the Economist Magazine in Singapore, February 22-24, where he is invited to address more than 200 global leaders on the relationship between sustainability and the economic potential of the world's oceans. In the meantime, he continues to sponsor and gather support for his Fisheries Improvement Plan.
"Norpac must always be committed to the sustainability of fisheries, and remain active in working with international groups and agencies to advance the cause," Kraft said.
When addressing the ISU report, Prince Charles noted that despite evidence about the continued decline of the world's fish stocks, there is cause for optimism about the future of this resource if
sustainable management of fisheries practices
are applied more widely. The long-term benefits, he said, will be seen in larger catches at sea, higher earnings, more secure jobs and healthier marine ecosystems.
Prince Charles also warned that if action is not taken now to significantly increase the sustainable management of fish stocks worldwide, the situation may become even more serious and, ultimately, irreversible.
"The story today need no longer be one of doom and gloom and inevitable decline, but one that harbors the possibility of generating more value from a strongly performing natural asset," Prince Charles said. "This potential can only be tapped if we manage it well."
While fisheries currently contribute approximately $274 billion to the global GDP, the World Bank estimates that they could be worth as much as
$50 billion
more per year if they were better managed. Evidence of this capacity for recovery and growth is featured in the ISU's report, in interviews with representatives from 50 fisheries around the world, highlighting the benefits they enjoy from managing their resource more sustainably. The ISU believes these successful examples can and must be replicated more widely.
The ISU's report also identifies various key steps that Norpac already enlists that can be applied to achieve more sustainable management and ensure a resilient and plentiful supply of fish stocks for the future, including collecting better scientific data on fish stocks and the impact of fishing on marine ecosystems; identifying examples of sustainable fisheries management in order to encourage others to follow suit; developing new mechanisms to finance the wider adoption of sustainable fisheries management; and, involving the private sector more in supporting fisheries improvement projects. For more information, visit the
Norpac website.
Contact:
Scott Fraser, General Manager
scotty@norpacexport.com
1535 Colburn St
Honolulu HI 96817
PH: 808-842-3474
Email Norpac Fisheries Export