Womentalkmen.com launches into the hearts of men this Valentines Day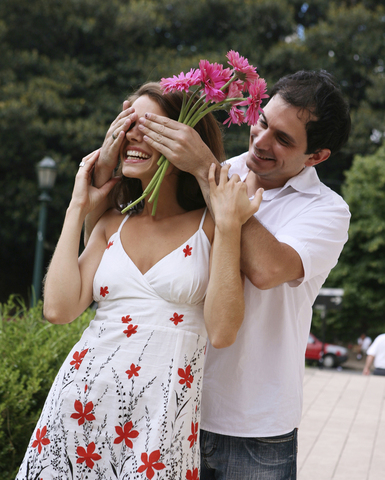 BOSTON, Feb. 10, 2012 -
Womentalkmen.com
, a new Web site designed to teach men how to romance women, launches just in time for Valentine's Day. With more than 80 video clips of women sharing intimate details of their relationship experiences, womentalkmen.com gives men "fly on the wall" insight into the minds of women. Men get to submit the questions posed to women in new videos uploaded monthly.
"These girls are hilarious - and attractive," says Rosemary Pacheco, womentalkmen.com partner. "We created this site with our own dating experiences in mind. There are subtle things men can do when they're with a woman that can make a huge difference. So we're going to teach them that by showing videos of women having very candid conversations when guys aren't around."
Pacheco partnered with colleague, Mary Barlow, on the site a few years ago, as the pair considered impressions men made on them in the dating world. The site is the result of years of labor in development, journalism, and videography.
Articles and other tools are also featured to help men gain insight into the minds of women.
"We want to help men get it right," says Barlow. "It's hard to tell a guy you've dated just a few times that his sweater smells like moth balls or the hair jutting out from his ears turns you off. There are certain social barriers women won't cross. So womentalkmen.com enables us to share these sentiments with men in a safe and fun way. Eventually men can learn a lot about themselves just by watching the clips."
Combined, the partners bring more than 40 years of diverse expertise in business, journalism, design, technology, and most important, women's perspectives.
Launched in February 2012, womentalkmen.com helps men improve their dating and relating experiences. The Web site currently hosts more than 80 video clips of women sharing their personal perspectives on dating men, and new clips are added to the site each month.