Orange County Cosmetic Surgeon Dr. Roham Revamps Website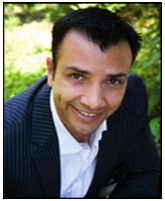 Dr. Tim Roham of Advance Laser & Cosmetics has revamped his cosmetic surgery website to better serve his current and prospective
Orange County plastic surgery
patients. The enhanced website,
http://www.advancelasermedicine.com
, features in-depth information on available procedures, biographical information about Dr. Roham, and details about the surgical facility. Dr. Roham understands that the decision to undergo cosmetic surgery should not be a hasty one, and has redesigned the website in order to help patients feel comfortable about their decision, even before they step foot in his San Clemente practice.
The latest version of the website features comprehensive information on the face, breasts and body procedures offered by Dr. Roham. It also gives patients information on his advanced laser techniques and technology. Perhaps the most beneficial portion of the website, however, is the photo gallery. Patients can now browse before and after photos of procedures such as
Orange County abdominoplasty
, to get a better idea of how they might look following treatment. The updated website also encourages patient interaction, and gives patients the opportunity to contact Dr. Roham directly regarding any questions, or to schedule a consultation. Patients can also use the website to explore financing options, and print and download any necessary paperwork prior to their appointment. The website supplements the comprehensive information that patients receive from Dr. Roham and his staff, helping to make the entire surgical process as easy and comfortable as possible.
More about Dr. Roham
Dr. Roham is an experienced plastic surgeon and director of Advance Laser & Cosmetics in San Clemente, CA. He has been providing top-quality cosmetic procedures to patients throughout Southern Orange County since 2003. Dr. Roham has an extensive education and many years of hands-on experience and remains active in the professional cosmetic surgery community. He is a member of the American Academy of Cosmetic Surgery and the American Society of Laser Medicine & Surgery, as well as a Fellow of The American Society of Cosmetic Breast Surgery. In addition to performing traditional cosmetic procedures, he is skilled in advanced laser techniques for procedures such as,
facelift
and
liposuction in San Clemente
. If you are considering cosmetic surgery and would like to learn more about the procedures offered by Dr. Tim Roham,
contact
his practice today to schedule a free initial consultation.
Email Advance Laser & Cosmetics