Perpetual appoints specialist trio to build institutional offering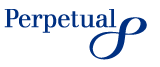 Perpetual Investments has recruited three industry experts to grow the business' institutional fixed income and multi-sector offer.
The senior appointments mark a major focus within Perpetual to build a suite of 'new generation' fund solutions using specialist expertise in asset allocation, manager selection and quantitative investment.
Richard Brandweiner, Group Executive Perpetual Investments, said Sandi Orleow, Jeremy Rolleston and Darren Beesley will contribute critical intelligence, reach and technical capability in customising solutions to meet investor demands.
"We have in place the best talent and capability to purposefully structure innovative solutions for clients, each steeped in Perpetual's trustee tradition," Brandweiner said.
"We continue our long history in adapting our solutions to client needs and market change."
"Our expanded capability across debt, credit, multi-asset and equity markets allows us to build solutions that are completely in-sync with investor needs, portfolio requirements and market conditions."
Sandi Orleow joins Perpetual as Senior Portfolio Adviser and will work with clients to develop solutions that leverage
Perpetual Investments
' expertise in multi-asset management, beta prime and alternative strategies. Sandi was previously a Senior Investment Consultant and Head of Private Markets with Towers Watson.
Jeremy Rolleston, as General Manager Institutional Business, will focus on delivering innovative and strategic fixed interest credit and multi-asset solutions. Jeremy, a two-time Winter Olympian, has more than 15 years markets experience and was previously an Executive Director at Goldman Sachs responsible for Structured Asset Solutions.
Quantitative Investment Analyst Darren Beesley from Ankura Capital will work with existing portfolio managers Michael Blayney and Glen Foster, optimising Perpetual's implementation capability and efficiency.
Each new appointee has commenced their respective roles with Perpetual in Sydney.
Brandweiner says new funds and solutions will be rolled out throughout the first half of 2012. These will provide the institutional, wholesale and retail markets with tailor-made financial instruments to take advantage of the
investment opportunities
that are being created by current market dislocations.
Please see below for biography information of the new appointments.
About Perpetual
Perpetual is an independent financial services group operating in
funds management
,
financial advisory
and
trustee services
. Our origin as a trustee company, coupled with our strong track record of investment performance, has created our reputation as one of the strongest brands in financial services in Australia.
Perpetual Investments is Australia's largest independent investment manager. We have managed Australian equities and mortgage strategies since 1966 and today offer a broad range of investment strategies across equities, property securities, fixed income, credit, mortgages, cash and diversified products.
Background information about new Perpetual appointments
Sandi Orleow - Senior Portfolio Adviser
Sandi brings over 15 years of industry experience to Perpetual where as Senior Portfolio Adviser she works with clients to develop structured solutions that leverage the group's expertise in multi-asset management, beta prime and alternative strategies. Sandi is a member of Perpetual's Asset Allocation Review Committee.
Prior to joining Perpetual, she was a Senior Investment Consultant and Head of Private Markets at Towers Watson Australia, based in Sydney, where she advised institutional clients on a range of investment issues, including strategic asset allocation, manager structure and selection. In her Private Markets role, she was involved in primary research and was also the liaison with the global private market teams. While based in South Africa, Sandi held advisory roles with Brockhouse Cooper (a specialist Manager Search and Structure Consultant) and Investment Solutions, the country's largest provider of Multi-Manager portfolios.
Sandi is a qualified Chartered Accountant and has a B Com and B Acc degree from the University of Witwatersrand (South Africa). She is also a CFA Charterholder.
Jeremy Rolleston - General Manager Institutional Business
Jeremy brings over 15 years of financial markets experience to Perpetual, where his focus is to service the group's institutional client base to deliver innovative and strategic fixed interest, credit, alternative and multi-sector solutions.
Jeremy previously managed Structured Asset Solutions spanning fixed interest, credit and alternatives for Goldman Sachs JB Were as Executive Director and has held senior roles with ANZ Investment Bank, NatWest and Westpac.
Jeremy has represented Australia twice at the Winter Olympics (Bobsleigh). He is an Ambassador for Australia Day and the Global Poverty Project.
Both Jeremy and Sandi and will work with Perpetual Investments Head of Institutional Business Warwick Boys.
Darren Beesley - Quantitative Investment Analyst
Darren has 12 years of industry experience, having worked in analyst roles across a number of organisations. He joins Perpetual from Ankura Capital, where he was a portfolio manager running a domestic equity beta prime portfolio. Prior to that, Darren worked at Towers Watson as an Investment Analyst.
At Perpetual, Darren works closely with portfolio managers Michael Blayney and Glen Foster to fill out our suite of beta prime.
Darren has a Bachelor of Commerce degree majoring in Actuarial Studies and Finance and is qualified as a fellow of the Institute of Actuaries Australia.
Email Perpetual Australia