Software AG Business Line IDS Scheer Consulting Establishes SAP HANA Center of Excellence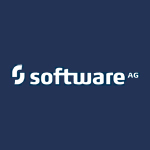 Darmstadt, Germany, February 21, 2012 - By establishing an SAP HANA Center of Excellence (CoE), Software AG's (
http://www.softwareag.com
) IDS Scheer Consulting business line is relying on SAP's new in-memory computing technology to optimize business processes. The new unit, called CoE for SAP HANA, quickly and efficiently identifies business processes that are relevant to SAP HANA.
Thanks to its in-memory computing technology, SAP HANA can analyze huge volumes of data very rapidly, without having to define rigid data models and aggregations in advance. This shortens the time-to-value by eliminating the traditional implementation and maintenance costs for BI solutions.
IDS Scheer Consulting is focusing on this initiative and has now established the CoE for SAP HANA as part of a global SAP service partnership. Software AG and IDS Scheer Consulting are long-standing partners of SAP and are part of the SAP HANA early access program for partners, which allows early access to the SAP HANA expertise pool.
The CoE team's comprehensive knowledge includes transferring the various products, solutions, and services that customers have in heterogeneous IT environments to the SAP HANA platform. Mission-critical processes that should be accelerated can then access the new SAP platform and build business scenarios that require very large amounts of data, including, for example, planning simulations or real-time analysis of financial data.
All in all, customers benefit from the combination of database knowledge,
business process management
, and consulting expertise for SAP environments. With its new time-to-value offering, IDS Scheer Consulting provides a process-oriented analysis of SAP HANA benefit scenarios for different industries.
Ivo Totev, the member of the Group Executive Board responsible for global consulting, had this to say about the new Center of Excellence: "At the CoE, deep knowledge of business processes is combined with excellent knowledge of SAP environments, database expertise, and integration experience. All are skills essential to successfully using in-memory technologies. Software AG has a large and stable customer base and thus has the experience to connect new business scenarios with the latest technologies and make them immediately available to our customers."
About Software AG
Software AG is the global leader in
Business Process Excellence
. Our 40 years of innovation include the invention of the first high-performance transactional database, Adabas; the first business process analysis platform, ARIS; and the first B2B server and
SOA
-based integration platform, webMethods.
We offer our customers end-to-end business process management (BPM) solutions delivering low Total-Cost-of-Ownership and high ease of use. Our industry-leading brands, ARIS, webMethods, Adabas, Natural, CentraSite and IDS Scheer Consulting, represent a unique portfolio encompassing: process strategy, design, integration and control; SOA-based integration and data management; process-driven SAP implementation; and strategic process consulting and services.
Software AG had revenues of €1.1 billion in 2011 and has more than 5,500 employees serving about 10,000 enterprise and public institution customers across 70 countries. Our comprehensive software and services solutions allow companies to continuously achieve their business results faster. The company is headquartered in Germany and listed on the Frankfurt Stock Exchange (TecDAX, ISIN DE 0003304002 / SOW).