Personal Injury Firm, Cellino & Barnes, Addresses U.S. Consumer Product Safety Notice Issued for the Tassimo Home Brewing Coffee System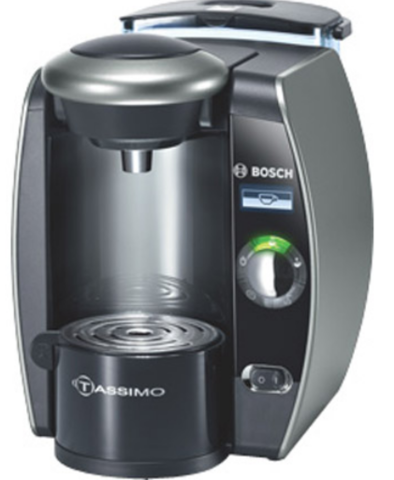 New York -
Personal injury attorneys
report on the statement issued by U.S. Consumer Product Safety Commission and Health Canada, BSH Home Appliance Corporation and Kraft Foods on February 9th regarding
immediate product recalls
related to the Tassimo Home Brewing System and T DISCs (The plastic containers holding the coffee or tea).
According to the safety notice, consumers using certain Tassimo Home Brewing System models have reported that T DISCs inserted into the coffee system rupture, causing hot liquids and coffee grounds to spray onto consumers. Because of the likeliness of a potential burn hazard to consumers, the product manufacturers have recalled certain Tassimo Home Brewing Systems and T DISCs.
Currently, over 140 consumer burn incidents have been reported as a result of the faulty Tassimo Brewing Systems and T DISCs. One severe incident involved a Minnesota pre-teen receiving second-degree burns to the face and neck, resulting in hospitalization.
T DISCs manufactures Gevalia, Maxwell House and Nabob have recalled specific T DISCs models said to have clogged and exploded in Tassimo Brewing Systems. Consumers have purchased over 2.1 million packages of faulty T DISCs to date. Tassimo Home Brewing Systems recalled include the Bosch brand name along with Tassimo Professional units. Consumers are instructed to immediately halt use of the recalled Tassimo Home Brewing Systems and contact the company for a free product replacement.
"This recall involves a heavily used product. We are hopeful that consumers adhere to the guidelines to reduce any risk of injury." Ross Cellino also stated, "If anyone has additional questions, we invite them to visit our website or give us a call. We would be honored to assist you."
Cellino & Barnes is a
New York personal injury law firm
, with offices in Buffalo, Rochester, Manhattan, Garden City and Melville (Long Island) New York. Cellino & Barnes focuses strictly on personal injury cases, including car accidents, truck accidents, motorcycle accidents, construction accidents, product liability and more.
For more information about Cellino & Barnes visit our website at
http://www.CellinoandBarnes.com/
or contact us 1-800-621-2020.