Foundation Launched to Aid Adult Childhood Sexual Abuse Survivors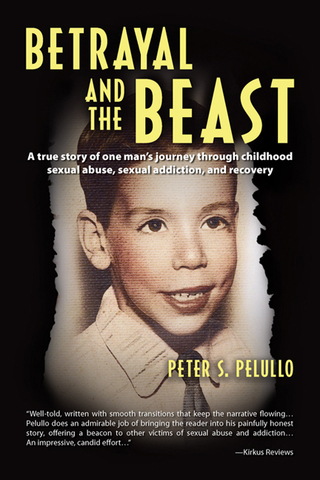 (Plymouth Meeting, PA)-Peter S. Pelullo, a former music executive who worked with the Rolling Stones, Foreigner, and Stevie Wonder, has created the
Let Go…Let Peace Come In Foundation
to help and support adult victims of childhood sexual abuse throughout the world.
"My personal experience during recovery from sexual abuse influenced me to create the Let Go…Let Peace Come In Foundation," says Mr. Pelullo, who is a frequent guest expert on the Dr. Drew show.
"The mission of the foundation is to reach out and bring other men and women to the recovery process. I want to show them they're not alone and there is hope of finding peace in their lives," says Mr. Pelullo.
The foundation is aligned with the Johns Hopkins Bloomberg School of Public Health and its research concerning preventing child sexual abuse and improving treatment for survivors of abuse.
It's estimated there are tens of millions of adult survivors of childhood sexual abuse in the United States today and hundreds of millions more worldwide.
"I believe these numbers might be higher since not every case is reported," says Mr. Pelullo. "Many victims stay silent and hide their sexual abuse because they're afraid or ashamed, therefore they continue to suffer throughout their lives. We need to remove the stigma surrounding adults who have experienced this childhood trauma so they will seek the help they so desperately need."
Victims from around the world share their courageous and inspiring stories on the foundation's website,
www.letgoletpeacecomein.org
.
Recently Mr. Pelullo released the book "Betrayal and the Beast," which focuses on his journey as a survivor of childhood sexual abuse. For decades he kept hidden and refused to face his debilitating issues as a survivor of sexual predation-the shame, rage, multiple addictions, depression, and other influences that directly impacted his life. Finally, at the age of fifty-five, Mr. Pelullo confronted the sexual abuse he endured as a child.
The majority of sexually abused children face unprecedented challenges and trauma as they grow into adulthood and are likely to develop long-term disorders such as:
Drug or alcohol addiction
Depression
Problems with interpersonal relationships
Personality disorders
Eating disorders
An inability to trust
Suicidal tendencies
Sexual compulsive disorder
"Many childhood sexual abuse victims feel like they are powerless to change their lives and there is no way out," says Mr. Pelullo. "I hope my book and the Let Go…Let Peace Come In foundation will inspire other men and women who have experienced sexual abuse as children to find the hope and courage to break their silence and seek help. Please remember you are not alone and we can help you."
Peter S. Pelullo was the founder of Philly World Records and owner of a premiere recording studio in the '70s, where he worked with the Rolling Stones, Evelyn "Champagne" King, Harold Melvin and the Blue Notes, Cashmere, and Eugene Wilde. He is now an entrepreneur and financier focusing on technology startups. During his journey in recovery, he created the Let Go…Let Peace Come In Foundation, which supports adult victims of childhood sexual abuse throughout the world.
For more information contact Gretchen Paules at
gp@icminc.net
or visit
www.letgoletpeacecomein.org
.
"Betrayal and the Beast" is available on Amazon.com and BarnesandNoble.com.