Free Kindle with Registration to Popular Paris Left Bank Writers Retreat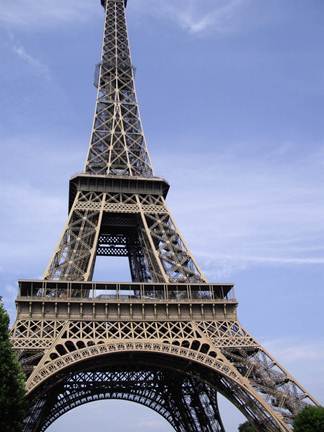 Denver, Colorado – February 23, 2012 –
Left Bank Writers Retreat
, (LBWR) the popular small-group writing workshop held in Paris, France each summer, is offering a free Amazon Kindle e-reader with all paid registrations now through March 30. Registration for this year's retreat, to be held June 17 – 22, 2012, is $1,999, and includes morning writing time in a salon setting and afternoons spent touring literary Paris sites, including many from Woody Allen's "Midnight in Paris."
"We explore Paris's deep literary roots while also experiencing the sights, restaurants, cafes and museums made popular by Ernest Hemingway, Gertrude Stein, F. Scott Fitzgerald and Ezra Pound," says Darla Worden, founder and host of the LBWR. A complimentary Kindle e-Reader will be shipped to any registrants who sign up and pay in full between now and March 30, 2012. "With a Kindle, participants can use the latest e-book technology to enjoy classics like Hemingway's "A Moveable Feast" and guidebooks like "Rick Steves' Paris,'" Worden says.
The cost of the six-day Left Bank Writers Retreat includes morning writing sessions, coaching and one-on-one time with the instructor for a maximum of eight writers, as well as lunch each day, admission to museums and area sights, an excursion to Montmartre, a picnic on the banks of the Seine and a literary tour visiting many of the sites featured in Woody Allen's recent Oscar-nominated movie "Midnight in Paris."
Now in its third year, the retreat takes place on the historic Île Saint-Louis in the heart of Paris. Writers arrange their own lodging and transportation to Paris, and can reserve a spot in the retreat with a $500 deposit.
Worden has written more than 100 magazine articles about art, architecture and travel over the past 20 years. Author of the novel "Road Shoes" and co-author of "The Rusty Parrot Cookbook" (Gibbs Smith, 2009), she also writes the popular blog
Frenchophile
.
For additional information, visit
www.leftbankwriters.com
or
Facebook
or email at
darla@wordenpr.com
.
Email WordenGroup Public Relations