Luxury Home Plans Designer Archival Designs Will Host NAHB BuilderBooks Bookstore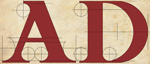 February 28, 2012, Suwanee, GA-Archival Designs (
http://www.archivaldesigns.com/
), luxury homes plan designer, today announces that they will begin offering the National Associations of Homes Builder's BuilderBooks online bookstore on their website. 2012 is the first year 2012 that the bookstore will be hosted on private member sites. In the past the bookstore could only be found on state Home Builder's Association websites.
As the official bookstore for the National Association of Home Builders, BuilderBooks.com offers award-winning publications, software, brochures, industry studies and other educational material that deal with every aspect of the home building process including land development, building techniques, green building, codes & regulations and more.
BuildersBooks.com has materials designed for both the construction company and the home owner, in order to thoroughly educate everyone involved in the building process. The bookstore even offers business and marketing guidebooks for builders on everything from social media for home builders to building a successful sales program, all designed to teach them how to grow their local business.
JoAnne Loftus, President of Archival Designs, says "We are very proud to be among the first private businesses chosen to host the BuilderBooks bookstore. As a design and architectural firm, we are committed to helping contractors and builders grow their business, while at the same time providing home owners with all the information they need in order to understand the complex process of building their own luxury home."
In addition to the educational resources, BuildersBooks.com also offers a Digital Delivery service that gives builders immediate access to important paperwork like customer contracts, trade contractor checklists and customer service letters among others.
JoAnne Loftus also says "We are very excited to be able to offer our customers access to the vast resources created by the NAHB." Archival Designs also has plans to highlight various resources on their company blog to provide visitors with a more in-depth looks at some of the most popular books and studies from BuidlersBooks.com.
About Archival Designs
Archival Designs, Inc. is a design firm of architects, designers, and builders that are dedicated to creating
luxury custom residences
inspired by
European architecture
that express the client's individuality. Our work reflects an enduring commitment to provide clients with superior, creative designs that will fit their lifestyle of years to come.
Archival Designs
' custom homes have been built in 47 states, and in nearly a dozen countries including England, Russia, Qatar, Finland, and Spain. Our philosophy centers on providing outstanding service to our clients in order to create gracious homes that will fulfill our client's custom home dreams.
About the NAHB
NAHB is a trade association that helps promote the policies that make housing a national priority. Since 1942, NAHB has been serving its members, the housing industry, and the public at large. The NAHB members, who are involved in all aspects of a diversified building industry, create jobs for millions of people and contribute significantly to the economic activity of their community, the nation and the world.