Perpetual's Matt Thompson Appointment Completes Reorganisation of Retail Distribution Function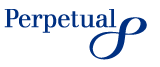 Changes to Perpetual Limited's (Perpetual) retail distribution set-up have been completed with the final appointment of the function's team heads. Former MLC Wealth Head of National Accounts and Research Matt Thompson will be joining the company as General Manager Strategic Accounts in March.
In December 2011, Perpetual announced the reorganisation of its investment product distribution function to focus on key clients and decision makers in the retail funds market. The new structure includes a Strategic Accounts division, an Adviser Distribution team supporting the wider
financial planning
community, headed by Jorden Brown, and the Research and Operations team, which will focus on optimising research house ratings, promote the inclusion of Perpetual funds in model portfolios, and deliver sales and client insight support to the distribution teams.
The Research and Operations team will be led by Kyle Lidbury, who will join Perpetual next month. Matt Thompson's Strategic Accounts team consists of dedicated senior staff to service the head offices of the largest advice businesses and platforms.
Mr Thompson brings 23 years of
financial services
experience to Perpetual and has held a number of senior roles at AMP, Suncorp, Colonial First State and NAB / MLC Wealth. In his most recent role at MLC Wealth, where he lead a team of nine, he was responsible for MLC sales across platforms, insurance and investment.
He holds a Bachelor of Business (Accountancy) from Queensland University of Technology, a Graduate Diploma in Applied Finance and Investment (FINSIA) and a Certificate of Superannuation Management from Macquarie University.
Nick Langton, Perpetual's Acting Group Executive
Perpetual Private
and Head of Retail Distribution, said that with Mr Thompson's appointment all was in place for the teams to start making an immediate impact. "With Matt, Kyle and Jorden, we have three experienced professionals leading teams that directly target the key drivers and decision makers of product selection," Mr Langton said.
"Matt's team has a critical role to play in servicing our target segments and his proven ability to create strong client relationships will ensure we can get our products in front of the people who hold the keys to a wider distribution footprint," he noted.
Today's announcement is one of many Perpetual's business units have made in recent months. The retail distribution changes were first announced on 12 December 2011 and Mr Lidbury's appointment came in February this year. On 31 January, Perpetual Investments advised it had added Anthony Aboud to its equities team to bolster its long/short expertise, while on February 16, the business' income and multi-sector team announced the recruitment of three executives to help build its institutional offering.
Perpetual CEO and Managing Director Geoff Lloyd indicated the announcements reflected the increased momentum within the company to widen its product and capabilities range. "We are reinvigorating our distribution and marketing effort, both by developing new client solutions that respond to real needs and by looking at a more functional way to bring these products to market," Mr Lloyd said. "We believe we can generate growth even if market sentiment does not favour flows. Today's completion of the new retail distribution structure is another step in achieving that objective," Mr Lloyd concluded.
About Perpetual
Perpetual
is an independent financial services group operating in funds management, financial advisory and trustee services. Our origin as a trustee company, coupled with our strong track record of investment performance, has created our reputation as one of the strongest brands in financial services in Australia.
Email Perpetual Australia