InGenMed Launches New SnoreNoMore™ Stop Snoring Device with An Ingenious Micro Vibrating chip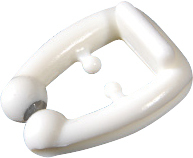 Wynnewood, PA, February 28, 2012: Olfactory Biosciences Corp.'s (OTC Markets: OLFC) InGenMed president Gregory Van Alfen, today introduced a new breakthrough stop snoring, no snore nasal dilator device that is easy to use and lasts up to 2 years. The new support. Now available in the U.S. the device has been successfully used by over 4,000,000 users in other countries.
http://trynosnore.com/index.html
SnoreNoMore™ is also available on Amazon at and it's thousands of resellers.
http://amzn.to/Ap1dY8
Psychology Today and the Mayo Clinic say Want Greater Sexual Satisfaction? Then Stop Snoring!
http://trynosnore.com/facts.html
To introduce the sensational new product, try SnoreNoMore™ for thirty days at the introductory price of $ 39.95 and if not satisfied, you get a money back guarantee.
http://trynosnore.com/index.html
The new advanced incredible medical product is both U.S.patent pending by the company and enjoys an exclusive agreement for the U.S. with an important manufacturing FDA approved facility.
SnoreNoMore™ meets FDA (Food and Drug Administration) standard guidelines and uses an FDA standard iatrical silica gel complex material and also complies with European CE Certificate rules.
ABOUT OLFACTORY BIOSCIENCES CORP
Olfactory Biosciences Corp.'s InGenMed division is focused to develop a variety of wellness products
Olfactory Biosciences Corp. offers the most advanced and innovative wellness products with the potential to change the way we approach wellness issues today. Olfactory Biosciences Corp's unique advantages will make the new InGenMed products the most sought-after wellness products in the alternative medicine market, creating a growth rate ten times higher than most in the this growing category.
http://www.noxoinfo.com
Investor & Media Relations:
Tel: 951-657-8840
email:
ir@wsmg.biz
Safe Harbor for Public Companies
Statements contained in this release that are not strictly historical are "forward-looking statements." Such forward-looking statements are sometimes identified by words such as "intends," "anticipates," "believes," "expects," and "hopes." The forward-looking statements are made based on information available as of the date hereof, and the Company assumes no obligation to update such forward-looking statements. Editors and investors are cautioned that such forward-looking statements involve risks and uncertainties that could cause the Company's actual results to differ materially from those in these forward-looking statements. Such risks and uncertainties include, but are not limited to, demand for the Company's products and services, our ability to continue to develop markets, general economic conditions, our ability to secure additional financing for the Company and other factors that may be more fully described in reports to shareholders. Olfactory Biosciences Corp., "The Company" currently does not file periodic filings with the Securities and Exchange Commission but will publish financials on the Olfactory Biosciences Corp. website as they become available.
Richard Stevenson
Olfactory Biosciences Corp., Inc.
333 E. Lancaster Ave.
Suite 317
Wynnewood, PA 19096
USA
Phone: 484-278-1626
Richard Stevenson
Olfactory Biosciences Corp
Email Olfactory Biosciences Corp