Cricket Selects Brightstar As Its Exclusive 4PL Supply Chain Services Provider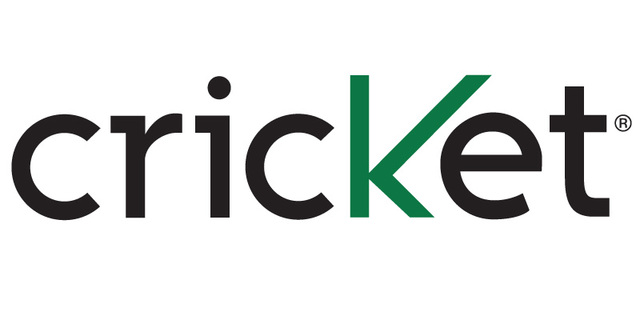 San Diego, CA and Miami, FL — Cricket Communications, Inc., a leading provider of innovative and value-driven wireless services, today announced it has named Brightstar Corp., a global leader in services and solutions for the wireless industry, as its exclusive 4PL supply chain services provider. The new strategic agreement creates a platform for making more accurate and coordinated decisions in the areas of product management, supply chain planning, channel execution, and logistics. In doing so, the 4PL relationship will not only provide logistics services but is also expected to improve the intelligence that governs logistics to put the right product in the right place at the right time for operators.
As part of the relationship, Cricket and Brightstar plan to work together in a tightly integrated fashion to provide Cricket with the data and analytics it needs to make sound strategic decisions around product ranging, promotions, pricing and product transitions even more effectively. This best-in-class supply chain model is based on joint planning efforts and an integrated IT toolset that are expected to improve the speed, accuracy, and coordination of supply chain decisions and lead to a smarter and more efficient supply chain.
"Working with Brightstar, the global leader in wireless distribution and supply chain services, we are better positioning our business for long-term success and we expect to deliver performance improvements as well as better cost management for our customers, distribution channels and OEM partners," said Doug Hutcheson, Cricket's president and chief executive officer. "Through this new agreement with Brightstar we also expect to create an 'operating rhythm' to drive an improved decision making process, with decisions that build on one another to improve results and lead to continuous improvement within the supply chain."
Cricket and Brightstar plan to work together to drive improvements and efficiencies in Cricket's supply chain, including:
Improving the profitability of the device portfolio
Increasing speed and efficiency in bringing products to market
Managing device profitability over the entire lifecycle to reduce excess and obsolete inventory
Driving consistent forecasting accuracy and optimizing inventory throughout the supply chain
Increasing availability at the point of sale
Lowering working capital requirements
Streamlining reverse logistics to enable efficient utilization of returned inventory
Cricket plans to leverage Brightstar to improve tactical supply chain execution, extending from logistics into planning, procurement, and lifecycle management. By extending the relationship scope beyond a traditional 3PL supply chain solution, Cricket and Brightstar plan to capitalize on opportunities to better orchestrate supply chain activities and realize new efficiencies.
"Cricket has shown tremendous growth, particularly in the no-contract, pay-in-advance smartphone category," said Marcelo Claure, chairman & CEO of Brightstar Corp. "The Brightstar 4PL process touches every point of the wireless device lifecycle and this puts us in a unique position to identify key trends in the industry and provide intelligence that drives strategic supply chain decisions. Our expertise comes from successfully working with many large companies globally including Telstra, MTN, Vodafone Turkey and IUSACELL."
Cricket and Brightstar plan to begin implementing the new 4PL model over time beginning in the second quarter of 2012. The two companies plan to work with Cricket's channel and manufacturing partners throughout the implementation process to help ensure a smooth transition to the new model.
About Cricket
Cricket is the pioneer and leader in delivering innovative value-rich
prepaid wireless
services with no long-term contracts serving approximately 5.9 million customers. Cricket offers wireless voice and mobile
data services
over the latest, high-quality, all-digital 4G (LTE) and 3G CDMA wireless networks. In 2011, Cricket launched its award-winning Muve Music product, the first
music service
designed for a wireless phone that now has more than 500,000 customers. Cricket's innovative products and services are available at Cricket branded retail stores, dealers, national retailers and at
www.mycricket.com
. For more information about Cricket, please visit
www.mycricket.com
.
About Brightstar Corp.
Brightstar is the world's largest specialized wireless distributor and a leading provider of diversified services focused on enhancing the performance and profitability of the key participants in the wireless device value chain. The company supports over 80,000 points of sale worldwide with operations in 51 countries and territories and provides a comprehensive range of more than 100 customized services for value-added distribution, supply chain optimization, retail, government and value-added resellers (VARs), and consumer services. Brightstar's services help customers manage the growing complexity of the wireless device value chain and enable them to increase product availability, expand their channel reach and drive supply chain efficiencies by getting the right products to the right place at the right time for the best value. For more information, visit
www.brightstarcorp.com
.
Forward Looking Statements
This press release contains "forward-looking statements" within the meaning of the Private Securities Litigation Reform Act of 1995. Such statements reflect management's current expectations based on currently available operating, financial and competitive information, but are subject to risks, uncertainties and assumptions that could cause actual results to differ materially from those anticipated in or implied by the forward-looking statements. The forward-looking statements include discussions regarding the new agreement being entered into and are generally identified with words such as "believe," "expect," "intend," "plan," "will," "could," "may" and similar expressions. There are numerous risks, uncertainties and assumptions that could affect these forward-looking statements and the ability to realize the anticipated benefits of the agreement, including those factors detailed in the section entitled "Risk Factors" included in the periodic reports of Cricket's parent company, Leap Wireless International, Inc. filed with the SEC, including its Annual Report on Form 10-K for the year ended December 31, 2011, filed with the SEC on February 21, 2012.
All forward-looking statements included in this news release should be considered in the context of these risks. All forward-looking statements included in this release speak only as of the date of this release. We undertake no obligation to publicly update or revise any forward-looking statements, whether as a result of new information, future events or otherwise. Investors and prospective investors are cautioned not to place undue reliance on our forward-looking statements.
SOURCE Cricket Communications, Inc.
Email Cricket Communications