Dr. Robert Graper Offers the Latest Non-surgical Body Sculpting Procedures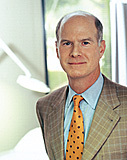 Dr. Robert Graper now offers the latest minimally invasive body sculpting treatments, including Tickle Lipo and Coolsculpting. He recently held a seminar at his
Charlotte cosmetic surgery
practice, Graper Cosmetic Surgery, to explain the options to interested candidates.
Performed with twilight sedation or local anesthesia, Tickle Lipo uses a special vibrating cannula that produces a tickling sensation and blocks pain as it breaks up fatty tissue and suctions it from the body. The result is the permanent removal of fat cells with a quick recovery period.
Coolsculpting is a non-surgical procedure in which fat cells are targeted and exposed to freezing temperatures, causing them to shrink. The procedure is done in the office without the need for any anesthesia and has no down time or restrictions. The patient feels nothing but a cool numb sensation, and can immediately return to their normal routine following treatment.
According to the American Society of Plastic Surgeons, Americans had almost 12 million non-surgical cosmetic procedures performed in 2010, compared to 1.5 million surgical procedures. Non-surgical modalities, Dr. Graper says, are ideal for patients with minor cosmetic issues who don't have the inclination to devote the time or resources to the problem. Minimally invasive procedures such as Tickle Lipo and non-surgical Coolsculpting are preferable for many body sculpting candidates because they are quick, convenient and do not require significant downtime after treatment. If incisions are required, they are minor.
The same concepts can be applied to facial plastic surgery. Botox and dermal fillers have been very popular for years because they rejuvenate a face that shows signs of aging. According to Dr. Graper, Botox is great for someone who wants a small "pick-me-up" for an upcoming special event, but doesn't have the time to devote to recovery from facial plastic surgery like a
facelift
. Botox results typically last three to four months and may be repeated as needed. The administration of Botox and dermal fillers can be combined into a "liquid facelift" to smooth wrinkles, lift the facial features and restore the natural facial contours.
Dr. Graper believes that everyone should have a choice in their cosmetic treatment, and with the advances of modern medicine, there is almost always a safe and reliable option. The best overall decision a patient can make, Dr. Graper says, is to consult a surgeon certified by the American Board of Plastic Surgery about the available choices.
More About Graper Cosmetic Surgery
Robert Graper, MD, FACS, is a board-certified Charlotte plastic surgeon offering a variety of procedures including face lift,
tummy tuck
and
liposuction
. Dr. Graper is also a breast augmentation surgeon who places
breast implants
in Charlotte. Patients seeking cosmetic surgery in Charlotte should call Dr. Graper at (704) 375-7111 today to schedule a consultation.