Orlando Interactive Digital Agency Xcellimark to Hold Free Webinar on Local Search Marketing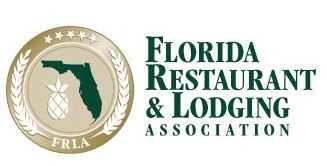 Over the last year, Xcellimark has partnered with the Florida Restaurant and Lodging Association (
www.frla.org
) to educate and empower restaurant owners/operators and hoteliers to help them better engage their local audience online through professional web development, search marketing, and social media. In addition to speaking at several of FRLA's regional Marketing Summits, Xcellimark is happy to lead an online webinar next Tuesday March 6 at 2pm EST on
Local Search Marketing
. This webinar will allow attendees to view, listen, and participate in this online, educational seminar from the convenience of their own computer.
Webinar Session Title: "Increase Your Restaurant/Hotel's Online Exposure by 1,030% With Local Search Marketing"
Brief Description: Some people think that Internet marketing is only for global marketers, but that is no longer the case. Learn how a business' local online presence, such as a Google Place Page, Internet Yellow Page listings, and online reviews can get qualified customers to visit and/or call a place of business.
This webinar is not just for restaurant or hotel operators. Local Search Marketing is a strategy that will benefit any marketer that wants to reach a local audience. This webinar will cover tactics that business owners and/or marketers can begin implementing right away to help increase their local online visibility, as well as outline the growth in Local Search Marketing and how it will play an even bigger role in growing a company in the future.
"Google has stated that 20% of all its searches are local. That is billions and billions of searches each month. It's massive. But most local businesses do not even realize how to do Local Search properly and are missing a huge amount of revenue each month for their business. We work with businesses and franchises to capture a large portion of this market and the results have been significant for their businesses," said Scott Lambert, President of Xcellimark.
The webinar will also cover case studies that showcase performance results that Xcellimark has generated for its own clients so that attendees can get an idea of the business results they can expect if these Local Search Marketing tactics were implemented correctly.
Don't hesitate. Register for Xcellimark's FREE webinar on Local Search Marketing (in partnership with the FRLA) taking place on March 6th at 2pm EST. Register now at the following link:
http://bit.ly/zTB682