Religious and Educational Institutions Cover Up Sexual Abuse of Children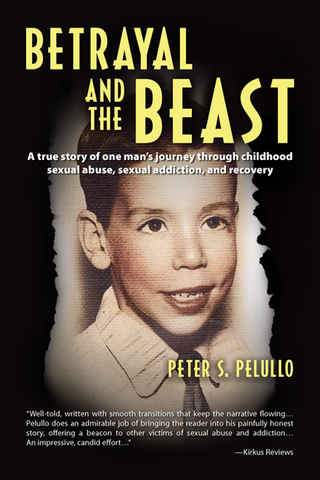 (Plymouth Meeting, PA) - From Penn State to the Citadel to the Catholic Church, sexual abuse allegations in both public and private institutions are rampant-not just in the US but worldwide.
The Courthouse News Service even reported recently on the In the Father's Hands Children's Home, an orphanage in Haiti where the staff sexually molested and assaulted the young children in their care-and the ministry that ran the home attempted to keep this tragedy from coming to light.
According to Orphan Hope International, more than eight million boys and girls live in institutional care worldwide, and studies have shown they are four times more likely to be sexually abused than children who live with families.
"The inexcusable problem with almost all institutions is that there is no standard system in place to report child sexual abuse, sexual predators, and perpetrators of sexual criminal attacks," says Peter S. Pelullo, the founder of Let Go…Let Peace Come In, a foundation dedicated to helping adult survivors of sexual abuse. "Without clearly defined rules and a culture of zero tolerance, there is a proclivity to deny, cover up, and protect and defend the institution rather than the population it has been built to serve."
A frequent guest expert on the Dr. Drew show, Peter S. Pelullo is the author of the newly released book "Betrayal and the Beast," in which he reveals his struggles as a survivor of childhood sexual abuse. His Let Go…Let Peace Come In Foundation, in conjunction with the Johns Hopkins Bloomberg School of Public Health, works toward preventing sexual abuse and improving mental health-care treatment for survivors.
No type of institutional setting is immune to childhood sexual abuse. Some statistics:
According to the American Association of University Women Foundation, more than 25 percent of girls and 10 percent of boys in eighth through eleventh grades reported being harassed or abused by school employees.
Nearly 7 million kindergarten through twelfth grade students have been sexually abused by faculty.
Insurance companies for Protestant churches, schools, and camps in the US revealed they receive 260 complaints per year from children under 18 of abuse by a church cleric or member.
The Catholic Church revealed there have been more than 13,000 credible accusations against Catholic clergy in the last 60 years.
The NYU School of Social Work found more than 28 percent of children in state care are abused while in the system-that includes foster care and orphanages.
"The first step toward stopping sexual abuse in an institution is to make everyone aware that it's a crime and the institution will strictly enforce the law, including reporting any accusations directly to the police rather than an internal manager or committee," says Mr. Pelullo. "If there's one thing we've learned, it's that institutions are incapable of policing themselves, and for that reason alone they require outside intervention."
Peter S. Pelullo was the founder of Philly World Records and owner of a premiere recording studio in the '70s, where he worked with the Rolling Stones, Evelyn "Champagne" King, Harold Melvin and the Blue Notes, Cashmere, and Eugene Wilde. He is now an entrepreneur and financier focusing on technology startups. During his journey in recovery, he created the Let Go…Let Peace Come In Foundation, which supports adult victims of childhood sexual abuse throughout the world.
For more information contact Gretchen Paules at
gp@icminc.net
or visit
www.betrayalandthebeast.com
.
"Betrayal and the Beast" is available on Amazon.com and
BarnesandNoble.com
.