List Services Corporation Announces Strategic Alliance with West Coast Direct Response Marketing Agency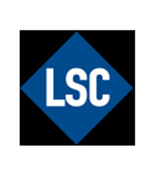 List Services Corporation (LSC)
www.listservices.com
) of Bethel, Connecticut has penned an agreement with Trish Mahon of Outsource Marketing Group. Inc. (OMG) (
www.omg-usa.com
) in Los Angeles to represent LSC's West Coast business interests with respect to Direct-to-Consumer Marketing services including New Product Development, Creative Development and Branding in both Traditional and Electronic Channels like DRTV, Video Marketing, Online Content, PR and Social Network Marketing services.
List Services Corporation was founded in 1980 and delivers top-performing lists to the direct marketing community. LSC also provides state-of-the-art list management, database marketing, data-processing, digital delivery and online advertising services. Through their acquisition of Allora Media (
www.alloramedia.com
) they also offer full service digital Search, Social, Email Marketing and Web Development Services to provide full-channel solutions to clients seeking to launch new brands or businesses or to dramatically increase their existing market penetration.
Outsource Marketing Group is a Direct Response marketing agency that has been launching DRTV and D-to-C businesses, continuity programs and multi-channel marketing campaigns for over a decade. Trish Mahon, President of OMG, has been in the Direct Response industry for 20 years having worked with CBS Television, The Franklin Mint, Kent & Spiegel, Guthy-Renker, HSN Direct, Sears Home Central, Quantum Television, Jarrow Formulas, American Botanical Pharmaceutical, etc. She has launched multi-million dollar D-to-C brands via TV, Web, Print, Direct Mail, Email, Electronic PR, Radio and into Retail.
"Trish's Direct Response Marketing expertise will enable LSC to dramatically raise the profile of our client's brands and services via multi-channel marketing platforms. This new alliance will marry exceptional content and creative with state-of-the art targeted delivery to create a powerful consumer marketing machine capable of delivering a fast and aggressive ROI," says Joseph McCluskey, President of List Services Corporation.
OMG's "hit list" includes an array of consumer brands in a variety of product categories including health and wellness, fitness, beauty, anti-aging, self-improvement, weight loss, home improvement, disaster preparation, etc.
"The key to powerful D-to-C marketing in 2012 is to tell a compelling product story in a variety of formats that can be read, viewed, posted, tweeted, embedded, or linked. So, we must creatively engage the consumer and provide them with a seamless opportunity to make a purchase. The delivery metrics, data enhancement and strategic targeting support that LSC brings to that process directly reduces campaign risk. It transcends anything that anyone else is doing in the industry." says Mahon.
This new alliance provides D-to-C marketing services from Concept to Completion including Product Development, Creative Development, DRTV Production, Web Development, Copy & Content, Email Marketing, Database Marketing, Video Marketing, Social Network Marketing, Celebrity Placement, List Services, Data Management, Operations and complete Campaign Management.
List Services can be reached on the East Coast at 203-743-2690 or through their website at
www.listservices.com.
Outsource Marketing can be reached on the West Coast at 818-884-4690 or through their website at:
www.omg-usa.com
.
Email Outsource Marketing Group, Inc.