Boston Photojournalist Paula Lerner, 52, Dies After Long Battle with Breast Cancer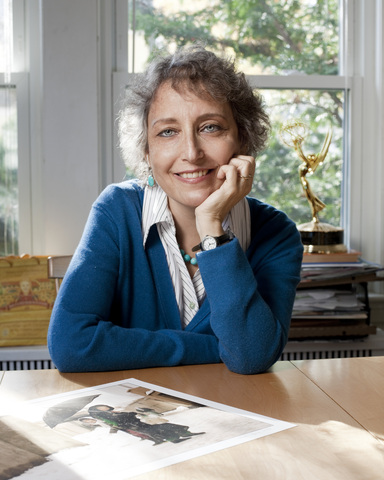 Boston, MA - There is unspeakable sadness among the photo community today after news of the passing of Boston photojournalist Paula Lerner. According to several sources, she was diagnosed with breast cancer in October 2004 but continued working as a photojournalist until five years later whenever the cancer metastasized to her bones and organs.
"Paula possessed the all too rare qualities of both bravery and courage well before the insidious cancer ever invaded her body," said friend and attorney Ed Greenberg. "While most of us are content with the safety of our daily lives, Paula was busy risking her life to bring home the intimate stories of the brave women in war-torn Afghanistan."
Dodging bombs and bullets on five journeys, Paula created one of the finest collections of photography ever created in and about Afghanistan. She won an Emmy Award for her work as a photojournalist on Behind the Veil, an in-depth multimedia feature about the lives of women in Kandahar, Afghanistan in 2010, which also later captured an EPPY Award for Best Web Feature.
Fellow photographer and long time friend, commercial photographer Michael Grecco said, "Paula was fearless in the pursuit of the things she believed in, whether it was to fight for photographers' rights, as the first Vice President of Editorial Photographers, or when traveling to the war zone to use her lens and multimedia skills to expose the plight of the women of Afghanistan. I was thrilled when she won an Emmy for her hard work. She was a dear friend and will be missed."
The fact that both her images and life story will become part of the curriculum at The Harvard Women's Studies program, is testament to the extraordinary life Lerner lived.
"Her images will continue to speak to photographers, and that makes her a great photographer," stated Greenberg. "Her character, charity, kindness, curiosity, tenaciousness and bravery made her a great person. Her family, friends, colleagues and clients know that her kind won't pass this way again."
Paula Lerner is survived by her husband Thomas, and two daughters, Maia and Eliana. Lerner's last book is now available for purchase on Blurb:
www.blurb.com/bookstore/detail/3024840
The memorial service for Lerner will be held on Friday, March 9, 2012 at 10 a.m. at Beth El Temple Center, at 2 Concord Avenue, Belmont, MA 02478. The photographer requested that donations be made to the Business Council for Peace or to Metavivo.
www.bpeace.org
www.metavivor.org/METdonate.php
Links to work by Paula Lerner:
www.lernerphoto.com
www.linktv.org/viewchangefilmcontest/filmmakers/profile/32300
www.fotoevidence.com/interview-paula-lerner
www.digitaljournalist.org/issue0212/lerner.html
Email Michael Grecco Productions