i-Sight Webinar to Cover 10 Things to Include in Every Social Media Policy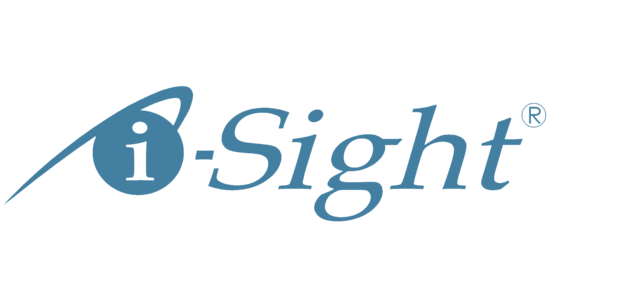 i-Sight Software announced that it will host a webinar that will address 10 practical tips for developing a social media policy. The free webinar, "10 Things to Include in Every Social Media Policy," will take place on Thursday March 22nd at 2pm EDT and will be led by Sharlyn Lauby, SPHR, CPLP and president of ITM Group.
The webinar will show participants how to structure a policy that will help steer clear of the pitfalls and allow you to focus on what's really important: engaging your customers.
"According to Social Media Today, almost 90 per cent of businesses will adopt social media as part of their marketing strategy," says Lauby. "With this level of adoption, it's naive to think your employees will not be exposed to social media interactions with past, current and future customers. That's why it's critical to develop and implement a social media policy to support and protect your organization."
A recent survey by Harvard Business Review found that instances of brand reputation loss due to employee misuse of social media affected half of the world's most admired companies.
"At a time when companies can't afford any damage to their brands, a well-structured social media policy can offer guidance and protection," says Joe Gerard, VP of Sales and Marketing at i-Sight. "Every company using social media, no matter what size, should have a policy in place. We are very excited to have Sharlyn Lauby on board for this webinar to address such an important topic."
In the webinar, Lauby will use real-life examples to help attendees:
- Understand the growing trend of social media in the workplace
- Learn the key elements to developing a social media policy
- See how social media is used to drive business results
To register for the webinar, visit
http://i-sight.com/webinar-10-things-to-include-in-every-social-media-policy/
About Sharlyn Lauby, SPHR, CPLP
Sharlyn Lauby is president of ITM Group, a training and human resources consulting firm in Fort Lauderdale, Florida. During her 18 years in the profession, she has always seen human resources as the marketing department for a company's internal clients. Prior to starting ITM Group, Sharlyn was vice president of human resources for one of the world's largest organizational consulting firms. She has designed and implemented highly successful programs for employee retention, internal and external customer satisfaction, and leadership development.
Sharlyn is also the author of HR Bartender. Her blog, a friendly place to discuss workplace issues, tackles everyday business topics in a casual, conversational manner. She has been quoted by ABC News, AOL Finance, The Chicago Tribune and The Miami Herald. She's a regular contributor on Mashable, the top source for news in the social and digital media with more than 40 million monthly pageviews.
About i-Sight
Based in Ottawa, Canada, i-Sight (
www.i-sight.com
) is a leading provider of web-based investigative case management software. The privately held firm works with investigative teams to improve corporate investigations of fraud, employee misconduct, ethics & compliance, security and legal incidents. For information and breaking news related to corporate investigations, visit the company blog at
http://i-sight.com
For further information, please contact:
Joe Gerard, Vice-President, Sales & Marketing
800-465-6089 or
media@customerexpressions.com
Email Customer Expressions