Franciscan Sisters feature Terry Holder's "In God's Eyes" at the Franciscanized World www.fscc-calledtobe.org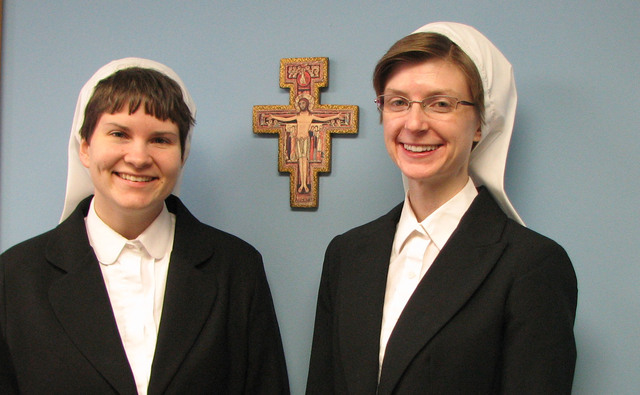 The Sisters, their postulants and novices, invite listeners to consider wisdom from St. Francis of Assisi. "In whatever way you think you will best please our Lord God and follow in his footsteps and in poverty, take that way with the Lord God's blessing." This saint, who initiated the Lent-sensitive Stations of the Cross, searched prayerfully for answers to his own questions not only in the peak of spiritual communion on Mount La Verna, but while responding to Christ alive in the faces of the poor in his society.
Terry Holder's songs and engaging performances are opening hearts everywhere she goes. In live shows, her soulful songs draw the listener right into the moment.
" 'In God's Eyes' was inspired by the age old question we all have." said Holder. "Why am I here? What's it all about? I'm a very spiritual person and believe we should try and live in the moment, that is when life happens. You can make plans and worry about all things you really have no control over, but life will not wait for you."
Recognized for her talent as a songwriter, she was selected as a "Kerrville New Folk Finalist" in 2008, 2010 and again in 2011. Terry was also selected as 2011 finalist for the "Wildflower" songwriting competition. On her latest studio CD, "Ticket To The Moment," she delivers her emotionally driven songs around lyrics that take you on a journey with flashes of love, abandon, heartbreak, and social self-awareness.
From her home base in Olympia Washington Terry continues to build a loyal following while touring as a duo or with her band in concert and at festivals around the country. "It's very humbling and gratifying when people like your music."
Established in 1869, the Franciscan Sisters of Christian Charity serve in Catholic Health Care, Education and Parish-Community Service throughout the United States. Mission locations extend from St. Theresa in Kekaha, Hawaii to the Diocese of Phoenix, from Campus Ministry outreach in the Midwest to parochial schools in the Green Bay and Columbus Dioceses.
Email Franciscan Sisters of Christian Charity