Houston LASIK Surgery Practice International EyeCare Expands Website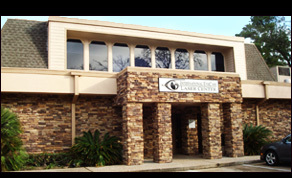 The
Houston LASIK
eye surgeons of International EyeCare are pleased to announce the launch of their updated website, located at
www.texaslasik.com
. The new website features a wealth of information about the advanced LASIK and cataract surgery procedures that are performed at their Houston, TX practice. Founder and Medical Director of International EyeCare, Dr. Charles Moore, has launched the site in the hopes that it will help patients feel more comfortable about pursuing vision correction surgery. As a talented eye surgeon, he understands the value that LASIK surgery can provide, and hopes that the information available on the new website will encourage patients to seek treatment for their vision conditions.
The newest version of the website serves as an introduction to all that International EyeCare has to offer, including information about their facilities, physicians, and services provided. Current and potential patients can read through the credentials and biographies of the International EyeCare physicians. In addition, they can browse through testimonials from former LASIK and
cataracts Houston
patients to get an inside look at the entire procedure process. Finally, patients can also prepare for their appointment by downloading any necessary forms, as well as reading over helpful documents such as the "Top 10 Questions to Ask Your LASIK Doctor."
About International EyeCare
International EyeCare is an established eye care facility providing LASIK and cataract surgery to patients throughout Houston, Texas. Founded by well-known eye surgeon
Dr. Charles Moore
, International EyeCare has provided vision correction treatment to more than 50,000 patients. In addition to providing vision correction, International EyeCare is an FDA investigational site that continuously participates in FDA trials to further the field of laser eye surgery. This allows them to remain on the leading-edge of technology and treatment for a variety of refractive errors. If you are interested in learning more about laser eye surgery or cataract surgery,
contact
International EyeCare at 713-984-9777.
Email International EyeCare