Logbook UK upgrades to a faster and more secure web server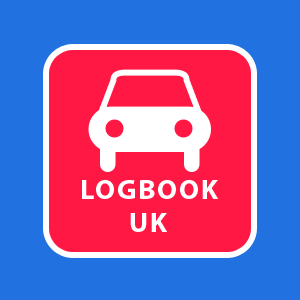 Logbook UK, a leading logbook loans broker, today announced that they have moved to a faster and more secure web server. They are now able to offer users who are looking for a fast loan an even better and faster service than before, consolidating their strong position in the market.
A logbook loan is a quick and simple way to get
same day loans
for people with a poor credit rating, usually for up to £2,000, although it can be for any amount up to £50,000. A logbook loan is secured against the borrower's vehicle. There is usually no credit check involved, so they're ideal for people who have been refused a loan by their bank or other financial provider. They're also an option for those who are self-employed or unemployed.
When asked about the requirements for taking out a logbook loan, Michael, Director at Logbook UK, explained: "Getting a logbook loan is relatively simple - you need to be over 18, a UK resident, and the owner of your vehicle. You'll have to prove that the vehicle is taxed, insured, and has an MOT if required. Once you have been approved for a logbook loan, you'll get your money instantly and will simply need to leave the logbook at your local branch for security. You'll be able to use your car as normal, and will get your logbook back as soon as the loan has been repaid. We recommend that you pay back your loan over the shortest term possible. This will ensure that the interest on the loan is as low as possible."
There are several providers of logbook loans in the UK, so it's important that borrowers visit a broker's website such as Logbook UK to search for the best possible deal.
Logbook UK is part of the Reset Finance Group, which is based in the UK. The Logbook UK website has a nationwide directory of logbook loan providers, covering the whole of England, Scotland, Wales and Northern Ireland. The new web server means that it's much quicker and easier to browse the directory - users can simply enter their postcode and they will be able to find their nearest provider.
They can also browse and compare different logbook loan providers throughout the UK to make sure they choose the right one for their needs. The website also has a comprehensive FAQ section for those who have questions such as 'what are logbook loans' and 'how do I get a logbook loan'. It also contains important information about interest rates (APR) and explains that the loan should be paid back over the shortest term possible.
Logbook UK
offers a quick and easy application process on their website. Borrowers can often get approval within minutes, and might even be able to pick up their loan on the same day.
Michael is delighted about the new web server for Logbook UK: "Many of our users have been refused credit elsewhere, and are looking for a website that gives them clear, straightforward information. At Logbook UK, we strive to give people a range of options and the chance to compare loan providers so that they get the best deal. With our new web server, we're confident that Logbook UK will go from strength to strength."
Notes to editor(s)
Logbook UK was launched in 2008, providing quick and easy logbook loans to a wide range of customers.
They are a leading broker of online logbook loans, with loan providers covering the whole of England, Scotland, Wales and Northern Ireland.
Since their launch, they have been committed to providing customers with the best short-term credit options.
Part of the Reset Finance group, Logbook UK has a wide range of lenders, to ensure that their customers get the best loan deals.