Hall of Fame Running Back Thurman Thomas Joins BidURenergy Team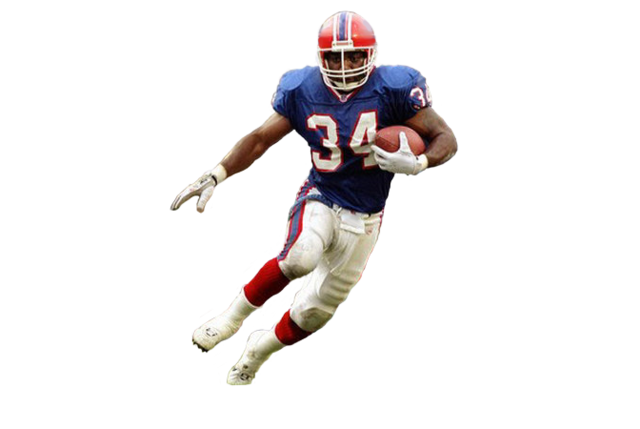 Former Buffalo Bills running back and Hall of Famer, Thurman Thomas has joined BidURenergy's (BUE) ever growing team of energy consultants. The five-time Pro Bowler has chosen to join one of the energy industry's largest consulting firms.
"I've always had a keen interest in energy," said Thomas in a statement early this week "That's why I've chosen to partner with industry-leader BidURenergy, to work hard to help your business find the energy solutions you need. BidURenergy is focused on saving your organization money through efficiencies and reductions on your business' energy bills," commented Thomas.
BidURenergy, Inc. has established its large market share within the energy consulting industry over the past three years through hard work and the leverage of over 10,000 client facilities. BUE is focused on bringing its customers the lowest rates for electricity and natural gas supply, as well as providing various other energy efficiency related programs focused on reducing overall operating expenses.
"We are pleased that Thurman sees the potential in our service and is enthusiastic about partnering with our staff here at BidURenergy. Thurman's hard work on the gridiron mirrors BUE's philosophy and ethics towards our customers, and create a truly unique partnership. We look forward to working with Thurman and expanding our client base with his help," explained Mark Bookhagen, CEP and BidURenergy's Director of Sales.
About BidURenergy, Inc. - BUE is an electricity and natural gas consulting firm with thousands of clients across the nation, specializing in energy procurement auction administration. The firm's services are available to industrial, commercial, and retail companies. Learn more
www.bidurenergy.com
Thurman Thomas is a former running back in the National Football League who spent most of his career with the Buffalo Bills. He was elected to the Pro Football Hall of Fame in 2007 and the College Football Hall of Fame in 2008. Thomas was selected to the Pro Bowl five-times while playing for the Buffalo Bills, and was named the NFL's Most Valuable Player in 1991. The Houston, TX native currently resides in Buffalo, and remains extremely active in the Western New York community.