Cricket Celebrates Muve Music; Connects Artists With Music Fans at SXSW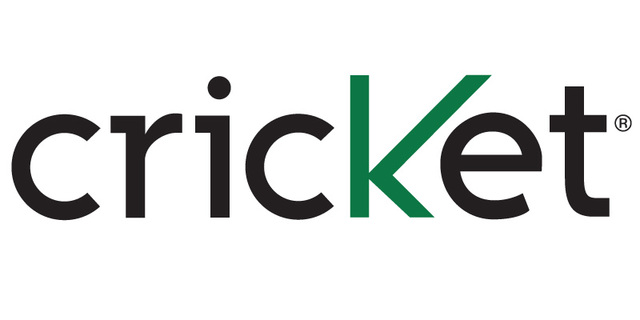 AUSTIN, Texas, March 12, 2012 — Cricket Communications, Inc., a leading provider of innovative and value-driven wireless services, will celebrate the success of its year old
mobile music service
, Muve Music, at SXSW by giving music fans access to their favorite artists and introducing them to new ones. The innovative music service that is included in a Cricket wireless rate plan has had a banner inaugural year, surpassing 500,000 customers in less than 12 months. Muve Music is now the second-largest digital music subscription service in the U.S.
"We're excited to be at SXSW sharing the Muve Music story with this incredible community of musicians and fans," said John Bolton, senior director of Product for Muve Music. "The Muve Music service is really unique because it benefits everyone involved in the ecosystem. It's a win win - for artists, labels, publishers, and most importantly, customers love it."
In its first year, customers are deeply engaged with Muve Music. They are listening to more than 40 hours of music per month. And, since Muve Music's launch in January 2011, customers have downloaded more than 500 million songs and listened to nearly 300 songs per month clearly illustrating the power of mobile music consumption. Furthermore, according to a leading music tracking service, in the month of December, Muve Music's usage represented more than 90 percent of all tethered streams (mobile plays) for the top 300 songs tracked in the mobile applications category.
Cricket Demos Muve Music, Shares Insights and Hosts Food Truck at SXSW
Interactive Booth at SXSW, Monday, March 12 - Thursday, March 15
To introduce new music fans to Muve Music, Cricket will be providing Muve Music demonstrations on
Android smartphones
and an interactive spin art station for select Muve Music fans at Booth #1138.
Cricket Teams with Peached Tortilla Taco Truck, March 12-15, 5:00-7:00pm
In celebration of Muve Music's exceptional first year, Cricket is teaming up with the famed (and delicious) Peached Tortilla taco truck, which will be available on 6th Street to feed hungry music fans throughout the week. Enjoy complimentary tacos from Cricket during the dinner hours of 5:00-7:00pm.
Cricket's John Bolton on Mobile Music Panel Tuesday, March 13, 3:30-4:30pm
Cricket's Senior Director of Product Development for Muve Music, John Bolton, will participate on a panel about "Best practices for working with the music industry and solving pain points for customers interested in mobile music." The panel will take place in Capital Ballroom B.
Special Appearance by Oddisee, Wednesday, March 14, 12:00pm
Indie Artist Oddisee and label Mello Music are working together with Cricket to launch Oddisee's latest inspiration on Muve Music. Celebrating their recent collaboration and launch at the SXSW tradeshow in Austin, Oddisee will be at Cricket's Muve Music SXSW Tradeshow booth #1138 on Wednesday, March 14th at 12:00pm CT. Muve Music will feature exclusive tracks from Oddisee on a Muve Sessions commentary album in March, as well as access to unique video production designed for Muve Music fans. Tapping into the next wave of music distribution, Oddisee is partnering with Muve Music to provide exclusive content to Muve Music subscribers for 30 days with additional underground amplification from independent artist bloggers, 2dopeboyz (@2dopeboyz.com).
Cricket Connects Music Fans with Artists at SXSW
In addition to providing a contract- and worry-free, unlimited mobile music experience with Muve Music, Cricket is connecting music fans with both new and Muve Music listeners' favorite artists. During the SXSW trade show, Cricket will be posting information about events on Twitter using #sxswmuves.
Brooklyn Bodega & The Couch Sessions present The Circus, powered by Muve Music , March 14-15
Cricket partners with music blog The Couch Sessions & Brooklyn Bodega for two days of cutting-edge music, art and fashion. The music showcase features Miguel, Pharoahe Monche and several other electro-soul, jazzy hip-=hop and R&B artists. Cricket will demonstrate Muve Music at the event, which takes place at the Gypsy Lounge Wednesday, March 14, 12:00pm –2:00am and Thursday, March 15, 12:00pm– 6:00pm
Juice: The DJ's Official Showcase presented by Muve Music from Cricket, Friday, March 16 from 8:00pm-2:00am
Cricket, in association with music blogger Miss Dimplez, is giving 14 DJs the opportunity to showcase their skills, including scratching, cutting, beat matching and crowd control. The event takes place on Friday, March 16from 8:00pm-2:00am at the Malaia World Lounge. A SXSW badge or wristband is required to attend, or admission is $5.
Island Def Jam/Cricket Hip Hop Music Showcase & Meet-and-Greet Friday, March 16
Island Def Jam Music Group and several top artists are working with Muve Music to host the Cricket-hosted, hip-hop music showcase Friday, March 16 at 8:00pm at the Belmont in Austin. The showcase will feature both industry-leading and up-and-coming artists, including NaS, Ace Hood, Asher Roth, Big KRIT, Prynce Cy Hi, Chris Cab, Ray Jr and Wax for SXSW badge and wristband holders. As a special tribute to Muve Music subscribers, fans who want to meet the artists before the show are encouraged to stop by the Cricket store at 1030 Norwood Park Blvd, Austin, TX 78753, from 3:00pm-6:00pm.
The Muve Music Service
In January 2011, Cricket Communications became the first U.S. wireless carrier to offer consumers unlimited music as part of a wireless rate plan. For just $65 a month, Cricket customers across the country can now purchase wireless service that includes unlimited nationwide talk, text, web and unlimited music (full track downloads, ringtones and ringback tones) for their smartphone. This innovative product offering is the first music experience designed specifically for the mobile phone; it provides a superior mobile experience with no download fees or monthly music subscriptions – it's all included.
The Muve service was built for customers for whom the phone, not the computer, is the center of their digital life. With Muve Music, Cricket has eliminated the complexity found with other digital music services – there are no cables, no drivers and no synching required. Everything happens over Cricket's nationwide 3G network to deliver a robust music experience to music lovers on the go.
How to get Muve Music
Muve Music is available on the Samsung Vitality, Huawei Ascend II, and ZTE Score smartphones as well as the ZTE Chorus, and Samsung Suede feature phones at Cricket company-owned stores and online at
www.mycricket.com
, as well as through select partner retail outlets. Additional accessories are available for purchase including premium headphones, an audio jack and Bluetooth adapter to connect to home and car stereos, either wired or wirelessly.
With the ever-growing Muve Music song catalog, customers can choose from millions of songs featuring the hottest artists from thousands of record labels, which are distributed through Universal Music Group, Warner Music Group, Sony Music Entertainment, EMI Music and global rights agency Merlin, as well as independents IODA and INgrooves.
For more information about Muve Music, visit
www.muvemusic.com
, and for Cricket's dynamic device lineup, visit
www.mycricket.com
. To follow Cricket's latest news and updates online, go to Facebook at
www.facebook.com/cricketwireless
and Twitter at
twitter.com/cricketnation
.
About Cricket
Cricket is the pioneer and leader in delivering innovative value-rich prepaid wireless services with no long-term contracts serving more than 5.9 million customers. Cricket offers wireless voice and mobile data services over the latest, high-quality, all-digital 4G (LTE) and 3G CDMA wireless networks. In 2011, Cricket launched its award-winning Muve Music product, the first music service designed for a wireless phone that now has more than 500,000 customers. Cricket's innovative products and services are available at Cricket branded retail stores, dealers, national retailers and at
www.mycricket.com
. For more information about Cricket, please visit
www.mycricket.com
. To follow Cricket's latest news and updates online, go to Facebook at
facebook.com/cricketwireless
and Twitter at
twitter.com/cricketnation
.
Android is a trademark of Google Inc. Use of this trademark is subject to Google Permissions
SOURCE Cricket Communications
Email Cricket Communications