Phoenix Plastic Surgeon Dr. Aldo Guerra Expands Web Presence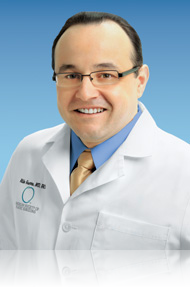 Dr. Aldo Guerra is pleased to announce the launch of a new, updated plastic surgery website featuring comprehensive information about his Scottsdale / Phoenix cosmetic surgery practice. The new website offers in-depth information about Dr. Guerra and his staff, as well as the procedures that are performed at his accredited facilities. Dr. Guerra hopes that the up-to-date information on the website will help patients be better informed about their cosmetic surgery options, and encourage potential patients to contact the practice to begin their cosmetic surgery experience.
Phoenix plastic surgeon
Dr. Guerra and his staff understand that the decision to undergo plastic surgery is often one that is considered for a substantial amount of time. Patients want to feel comfortable about their treatment options, as well as about the physicians and staff who will be caring for them. Dr. Guerra's updated website offers in-depth information about Dr. Guerra's education and training, as well as biographical information about his staff. In addition, both current and potential patients can research the procedures they are interested in receiving, or find out about new procedures that may be beneficial to them. Other noteworthy features of the website include patient video testimonials, as well as video descriptions of procedures by Dr. Guerra. Individuals can also browse through before and after photos of Dr. Guerra's former patients, check out the latest promotions for facial rejuvenation treatments, and contact the practice via email to schedule a consultation.
About Guerra Plastic Surgery Center
Guerra Plastic Surgery Center is a leading provider of cosmetic surgery procedures in Phoenix, Scottsdale Arizona. With more than 6 years of surgical training and a decade of practice in the field, Dr. Guerra has earned a reputation as a top
Phoenix breast augmentation
,
liposuction
, and facelift surgeon. He is pleased to provide comprehensive treatment plans for his patients who wish to enhance their overall appearance, including
Scottsdale mommy makeover
and
tummy tuck
patients. Visit the practice website at
http://www.myfaceandbody.com
or contact the practice today to learn more.
Email Guerra Plastic Surgery Center