MY™ ANNOUNCES THE LAUNCH OF MY PRIME ANTI-AGING FORMULAS CONTAINING PILI AND MORINGA OILS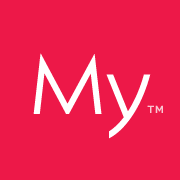 MY™ has announced today the launch of its premium MY Prime anti-aging skin care line of products.
MY's debut collection consists of five skin care essentials for women seeking to treat and slow the signs of aging. The new skin care line reflects the brand's passion to develop premium products that marry the latest in skin care science with the finest botanical ingredients from Asia. The collection includes the following products, and are available for purchase at MY's online store (
www.makemyyours.com
): Transformative Night Cream, Skin Recovery Formula, Multi-Purpose Mattifying Moisturizer, Dynamic Lifting Serum, and Weightless Eye Cream.
Select products in the MY Prime line contain Pili oil, derived from botanicals indigenous to the Philippines, as well as Moringa oil, also found in the Philippines. Rich in antioxidants and omega fatty acids, these extraordinary Asian botanical oils hydrate, smooth, and revitalize the skin.
MY's founder, Tessa Yutadco, an attorney who left law practice to start MY, says, "I wanted to create an honest brand that empowers women and improves lives. For me, this means creating highly effective skin care products that have been clinically tested for safety and efficacy. It also means giving back to my birthplace, the Philippines, by creating economic and social opportunities for the Filipino women and men who cultivate and extract the oils we use in our products."
For more information, please contact
info@makemyyours.com
or visit
www.makemyyours.com
.
About MY:
Founded on the belief that true beauty stems from total wellness, MY is a socially responsible company that delivers highly effective skincare products to empower women by enhancing their beauty, vitality and confidence. Guided by a deep awareness that its actions impact the world around it, MY creates products with more than the end result in mind. The company seeks to minimize its environmental footprint through responsible practices, and is committed to uplifting the lives of the Filipino women and men who harvest and extract the Pili oil used in select MY products.
MY™, MY Prime™, Prime™ and Make My Yours™ are all trademarks of Corebeauty, LLC.