Texas Fifth Wall Roofing Systems Expands Service in San Antonio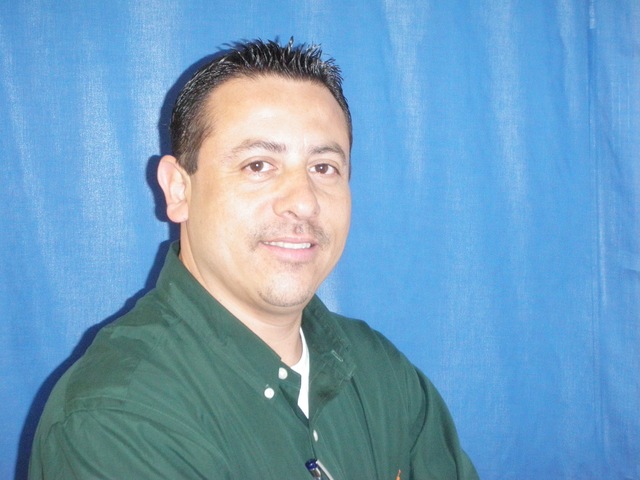 Texas Fifth Wall Roofing Systems
is expanding its San Antonio operation in the service and maintenance areas with the addition of Jesse Sifuentes as service manager. This appointment showcases Fifth Wall's continuing commitment to provide localized, exceptional service to customers, while expanding the ProVigil Roof Protection Systemô in the San Antonio market.
Sifuentes brings more than 20 years of experience in the roofing sector with expertise in the areas of operations, service and production management. Most recently, Sifuentes was a service manager at San Antonio based Empire Roofing Companies, where he was directly responsible for overseeing daily operations such as scheduling repairs, ensuring client satisfaction and managing field technician staff members. Prior to his time at Empire Roofing Companies, he was a Superintendent at AD Willis Company.
Through his role as service manager, Sifuentes manages several aspects of Fifth Wall's roofing projects including working with clients to ensure projects and deliverables align with resource commitments, budgets and timelines. He will also focus on expanding the Fifth Wall service department in San Antonio to continue to provide fast, reliable and efficient repair and maintenance services to meet the demand Fifth Wall is experiencing in the region.
"The addition of Jesse to the Fifth Wall team is another step toward solidifying our strategy in San Antonio," said Fifth Wall President Todd Hewitt. "We have a long history in San Antonio and as we expand our maintenance and service programs, we want to assure we have local delivery of these programs to our customers."
Fifth Wall has served the San Antonio metro area since the early 1990's, with millions of square feet of roof installed in the area, including those with unique requirements like the San Antonio Airport and the McNay Art Museum.
With this expansion of service in San Antonio, Fifth Wall will formally launch the ProVigil Roof Protection System in the market as well. ProVigil is designed to extend the serviceable life of a roofing system and reduce service and repair costs. Through ProVigil, Fifth Wall performs regularly scheduled roof inspections, maintenance and minor repairs, debris removal and drain clearing. By assessing other rooftop concerns and making recommendations to protect from unexpected situations, Fifth Wall delivers peace of mind to building owners, property managers and facility engineers.
About Texas Fifth Wall Roofing
Texas Fifth Wall Roofing Systems, Inc. is an award-winning commercial roofing company that is focused on the lifecyle of the roof, providing new construction, re-roofing and maintenance with a common thread of relationships and ongoing superior service. As the largest service provider in the Central Texas Region, Fifth Wall's service department offers repair and maintenance services for all types of commercial, industrial and retail properties. In new construction and reroofing installations, Fifth Wall works with single-ply, metal and composite systems. Forward-thinking responsiveness to customer needs and the firm's commitment to integrity over the bottom line have established Fifth Wall as a leader in the roofing industry.
Headquartered in Austin, Texas with an office in San Antonio, Fifth Wall is committed to employing innovative roofing technology and is dedicated to building watertight relationships with its clients, suppliers and employees. Fifth Wall is a 14-time recipient of the Carlisle SynTec Excellence in Single-Ply award and has been recognized by Firestone as Master Contractor, attaining Inner Circle of Quality, which is awarded for long-term installation quality. Additionally, Fifth Wall is the only roofing company in Texas to be recognized by Texas Mutual Insurance for safety performance.
Email Fifth Wall Roofing Systems