A HOME THAT PRODUCES ENERGY & HAS A GREAT LAYOUT? TRUE STORY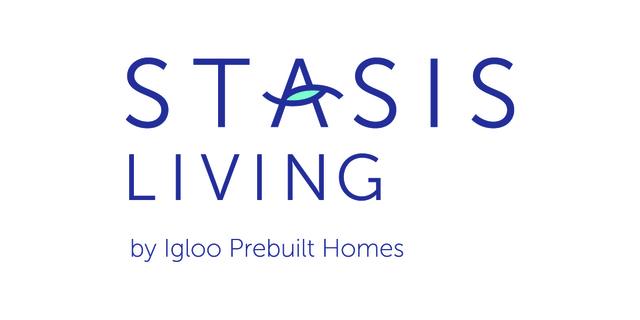 Igloo Prebuilt Homes
is proud to announce it will be showcasing its newest showhome, the Zen (a Stasis Living Home) at Buildex Edmonton (Mar 20-21, 2012), the Edmonton Home & Garden Show (Mar 22-25, 2012) and at Northlands Farm and Ranch Show (Mar 29-31, 2012).
Through the use of Stasis Technologies and superior design, the new 'Zen' showhome has an Energuide rating of 95 (out of a possible 100).
"Before we build each Stasis Living Home, we take the environmental impact into consideration", says Tarry Tweed, President - Igloo Prebuilt Homes. "We select the right materials, combine them with our Stasis Technologies, and that results in cheaper energy bills and a lower carbon footprint. We are excited to offer our solutions to the urban builders, and we would be glad to introduce any homeowners wanting an Igloo Prebuilt Home to one of our builder partners."
The Zen home features the following Stasis Technologies:
1) A healthy home clear air system - the Stasis ERV ventilation and heating system provides continuous fresh air, while it constantly exhausts stale air and recovers 94% of the energy in the outgoing air.
2) Stasis comfort - the super insulated and sealed building envelope acts as a thermal blanket. This ensures every wall is warm to the touch on even the coldest winter day.
3) Custom glazed windows - our custom recipe of high purity crystal-clear low iron glazing and insulating low E coatings lets the heat in and keeps it there.
4) Solar power - the Solar PV system harnesses the rays of the sun to provide all the power required to heat, cool and ventilate your home.
Igloo Prebuilt Homes is a division of Canadian owned Igloo Building Supplies Group Ltd.
Email Igloo Prebuilt Homes