NEW "DOCKING STATION" METHOD OF DISC STORAGE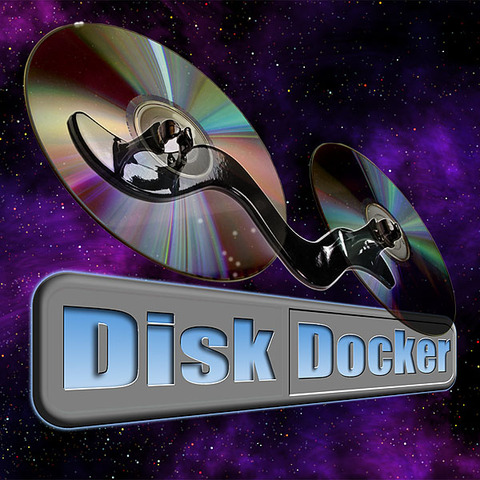 Eugene, Or., March 22, 2012 - Oregon Macro announces the debut of their new product, the
Disc Docker
. Designed to optimize CD, DVD and Blue Ray disc handling by providing instant access to discs within arms reach of the players that use them. Nothing but scratch-free air makes physical contact with the data surface, with this extremely fast and handy new storage method.
Safe, quick and easy have never been attributes associated with disc handling… until now. Exchanging discs in and out of jewel cases (which can sometimes be elusive) is a time consuming and cumbersome process. Sleeved storage cases are handy but they attract dirt and can result in fine scratches to the data surface ultimately producing frustrating read errors. Then there are those occasions when expediency and convenience dictate that discs just be piled at location. Damage is easily done.
The solution is to float your CDs and DVDs in air near the player that will use them. Instant access, safe handling and one handed usage makes exchanging discs, lining out a play list, making copies or general disc interaction a breeze. A docking station for your discs which is there when you need it and even treats your discs with care.
Oregon Macro has been providing innovative concepts in a variety of fields since its founding in July 2004.