Healthsprings Offers Result-Oriented Skin Laser Treatment for Acquiring Firmer Skin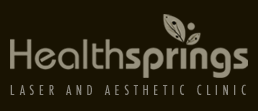 Singapore- Healthsprings- a customer-oriented
aesthetic clinic
launches various skin treatments at affordable rates. These treatments include removal of wrinkles, pigments, warts, oil spots, eyebag, and even cellulite. The clinic also specializes in providing customers with a fresh look with the help of its unique services. These services include diamond peel, chemical peel, ultrasound peel, skin laser treatment, botulinum injection for tightening open skin pores, and acne treatment.
Furthermore, Healthsprings offers personalized skin care services. Skin experts associated with the clinic analyze skin type of the client, his/her medical and family history. Thereafter, they offer customized solutions that help clients to reduce acne, blemishes, and take care of the skin properly. The experts also offer valuable suggestions to the client, regarding post-treatment care. This allows clients to enjoy results of the treatment for a longer period.
Healthsprings takes the issue of customer satisfaction seriously. For this reason, it devotes sufficient time for treating every individual patient. Specialists associated with the clinic opt for a holistic approach, while treating the client and this allows the concerned person to enjoy result-oriented services, without worrying about side-effects.
Healthsprings is a reputed
aesthetic clinic
that specializes in skin treatment services, such as
lipocryo
,
skin laser
, acne treatment, and removal of wrinkles, age spots, and warts. The clinic emphasizes on a holistic approach and offers quality services at affordable rates. It uses latest scientific techniques and knowledge for addressing problem of the client. It also helps clients to take care of the skin, once the treatment is over. To know more about this company and its
laser treatment
services, click on
http://www.healthsprings.com.sg/aesthetics/index.asp
About Healthsprings
Healthsprings specializes in a wide range of customer-oriented skin treatments, which can include acne removal, pigmentation reduction, removal of warts, and unwanted moles. Additionally, it offers beauty services that allow clients to acquire a fresh look. These beauty treatments can include diamond peel, chemical peel, ultrasound peel, and skin laser treatment to reduce acne scars.
Contact
Company Name- Healthsprings Laser and Aesthetic Clinic
Email Address-
enquiry@healthsprings.com.sg
Telephone Number- (65) 68368386
Fax- (65) 68362619
Website Address-
http://www.healthsprings.com.sg/aesthetics/index.asp
Email Healthsprings Laser and Aesthetic Clinic