Leader of Pneumatic Conveying Systems Exhibited Products at State House in Trenton, NJ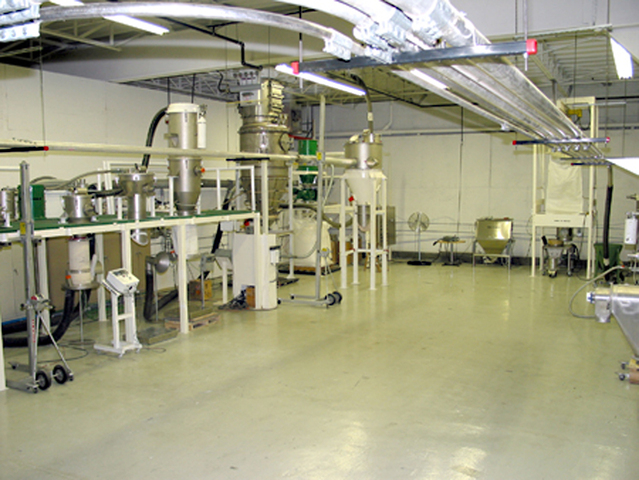 (PRLEAP) Belleville, NJ, March 23, 2012 — Vac-U-max, leader in
pneumatic conveying systems
and industrial vacuum cleaners for food, chemical and pharmaceutical industries nationwide, was spotlighted in News 12 New Jersey's coverage of Made in New Jersey Day at the State House in Trenton last Thursday, March 15.
Of the thousands of products produced in New Jersey, only 28 companies were selected to exhibit their products for 120 state legislators, and Lt. Governor Kim Guadagno.
The annual event, organized by New Jersey Business & Industry Association's (NJBIA), celebrates New Jersey's manufacturing industry and according to NJBIA First Vice President Melanie Willoughb, "our manufacturers make great products and provide good-paying jobs for workers all over the state."
Doan Pendleton, VP of Sales and Marketing at VAC-U-MAX expressed the importance of events like this that support manufacturing in New Jersey. "Keeping business here in the states is important not only for local economies, but also overall economic recovery," he said.
According to NJBIA, manufacturers in the state directly employ 247,000 people and indirectly provides jobs for thousands more.
For nearly 60 years, VAC-U-MAX has been the world leader in industrial vacuum cleaning systems and
pneumatic conveying systems
. All products are produced at the company's Belleville, New Jersey facility which includes a fully functional 6,000-sq-ft test and demonstration facility equipped to conduct a plethora of vacuum conveying tests to simulate actual conditions at a customer's site.
VAC-U-MAX is family owned and operated, and Pendleton says, "I believe that there is a greater responsibility to people and to product when everything is produced under one roof. There is no big corporation to hide behind, so it makes you more accountable."
VAC-U-MAX offers an array of pneumatic conveying systems that are widely used throughout the food, pharmaceutical, chemical and other industries. Available worldwide, systems include dilute and dense phase vacuum convey systems, dense phase positive convey systems, batch weighing, multi-ingredient handling systems, direct charge blender loading systems, aeromechanical conveyors, and flexible screw conveyors.
The company is also UL Certified Builder of Control Panels and PLC Control Panels and all programming is done in house.
In 1954, VAC-U-MAX introduced the first air-operated vacuum cleaner, or air vac, which was three times as strong as its electrical counterpart and posed no sparking hazard. The company's industrial vacuum cleaners and central vacuum cleaning systems are still the leading vacuums for industry and the standard for combustible dust vacuums.
For more information about combustible dust industrial vacuum cleaners or to learn about VAC-U-MAX
pneumatic conveying systems
, write to them at 69 William Street, Belleville, NJ 07109; call 1-800-VAC-U-MAX (800) 822-8629 or (973) 759-4600; e-mail
info@vac-u-max.com
; or visit their website
www.vac-u-max.com.