20 Years Later, EPS and Cress Manufacturing Partnership Still Delivers Top Results for Industrial Heat Treating Market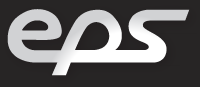 Orange, CA, March 23, 2012: After more than 20 years together, the sales partnership between Engineered Product Sales Corp. (EPS), a trusted source for batch and continuous industrial ovens and heat treating furnaces (
http://www.epsovens.com/Heat-Treat-Furnace/
), and Cress Manufacturing, a longstanding leader in the heat treating industry, continues to provide top tier sales, service and products for the heat treating furnace market. The two companies bring nearly 70 years of combined experience manufacturing and selling industrial ovens, furnaces and other heat treat products.
"Cress continues to evolve our product lines to have the right sizes, accessories and temperature range to bring to market," says Arturo Maldonado, Manager of Cress Manufacturing Company located in Carson City, Nevada. This spirit of innovation is the driving force behind Cress's continued success in providing sought after heat treat furnaces and kilns for applications as diverse as research labs, machine shops, production ceramics facilities and even the space program.
The longevity of the partnership between the two companies has resulted in large part as a result of EPS President Ken Klein's reputation and in-depth knowledge of industrial ovens (
http://www.epsovens.com/Industrial-Oven/
) and industrial heating applications: "Ken has specific focus on industrial markets and knows his customers very well," says Maldonado. "He has so much experience and is so meticulous that he always gets the customers the right Cress Furnace. He has been selling industrial ovens, and heat treat furnaces, so long it would be hard to find someone else with as much application knowledge."
Shared knowledge and experience have been integral components over the course of the 20-year relationship between EPS and Cress. EPS works closely with Cress's manufacturing plant on customer requirements: "Cress' extensive manufacturing and heat treat knowledge creates some of the most reliable heat treat furnaces on the market," says EPS President Ken Klein. "At EPS, we work hard to understand the needs of our customers and to provide the best products for their applications. We trust in the quality and reliability of Cress furnaces and are very happy to be able to offer the Cress line to EPS customers."
About EPS
Engineered Product Sales Corporation (
http://www.epsovens.com
) offers a complete line up of heat treat furnaces, vacuum ovens and laboratory ovens.
As a leader in application engineering and sales of industrial and pharmaceutical ovens since 1978, EPS has expert level knowledge in thermal processing applications. EPS oven systems are installed in the U.S. and in many other countries, including Indonesia, Singapore, Korea, Malaysia, China, Mexico, Germany and Costa Rica.