Australians take the next step to 12 percent SG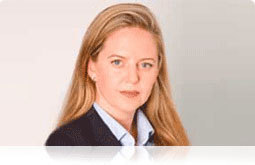 The federal government's Mineral Resources Rent Tax (MRRT) was passed by the Senate last night, paving the way for a 12% superannuation guarantee by 2020.
When originally introduced, the proceeds from the MRRT (budgeted to raise $10.6 billion in its first three years) were designed to fund a number of policy initiatives including the increase in employer contributions from 9% to 12%.
The superannuation guarantee will increase from 1 July next year in increments to 12% over the next eight years to 2019/20. The maximum age limit on the SG was also removed, meaning an additional 51,000 Australians aged 70 and over will continue to be entitled to superannuation contributions.
The government said the changes will increase the nation's savings pool by $500 billion by 2035, and a 30-year-old on average full-time earnings is estimated to receive in excess of $100,000 extra at retirement.
BT Financial Group's Head of Super and Platforms, Melanie Evans, said both the increase in the Super Guarantee and the abolition of Super Guarantee age will help close the retirement savings gap faced by Australians.
"We have long argued that 9% contributions are not sufficient to maintain a lifestyle in retirement and advocated for the increase to 12% to close the retirement savings gap," she said.
"The SG increase coupled with the Stronger Super reforms means more super will end up in people's hip pockets because we will have delivered a more efficient system, and that will be a great thing for all Australians."
The Government also launched a new website on the weekend,
www.MoreSuper.gov.au
, to show how Australians' retirement savings will grow, including calculators for individuals' to see their own projected improvement in their super.
Year commencing - Increase - Total
1 July 2013 - 0.25 - 9.25%
1 July 2014 - 0.25 - 9.5%
1 July 2015 - 0.50 - 10%
1 July 2016 - 0.50 - 10.5%
1 July 2017 - 0.50 - 11%
1 July 2018 - 0.50 - 11.5%
1 July 2019 - 0.50 - 12%
With BT managing superannuation(at
http://btsuperforlife.com.au
) plans for over 23,000 employers across Australia with over 550,000 members. BT also offers a competitive industry leading super fund, BT Super for Life, with low fees, award winning performance and the ability to integrate alongside everyday online banking.
Disclaimer and Disclosure
This publication has been prepared and issued by BT Financial Group Limited ACN 002916458. While the information contained in this document has been prepared with all reasonable care no responsibility or liability is accepted for any errors or omissions or misstatement however caused. All forecasts and estimates are based on certain assumptions which may change. If those assumptions change, our forecasts and estimates may also change.
Source:
http://www.bt.com.au/bt-market-insights/bt-latest-updates/2012/03-march/20120320-next-step-12percent-SG.asp