Ukritic.com Hosting $1000 Review-Writing Contest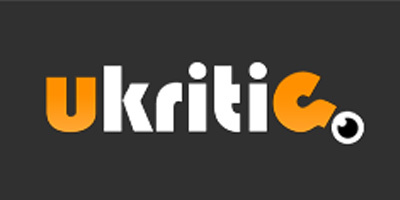 Want to win $1,000? Co-founders of
Ukritic Ventures
Chris Rempel and Matthew Chitty are kicking off their newly launched crowd-sourced product review site, with a writing contest open to all Ukritic members who submit reviews between May 1st and May 15th.
If you have a strong opinion about a product you have recently bought or stellar service you have used, click through to
http://Ukritic.com
, sign up and within minutes you can become a contributor (or "Kritter") on Ukritic.
With no fee to join, contributors are encouraged to write 100% original, meaningful product reviews, or "krits", of a minimum of 600 words. Every review that follows the rules, passes plagiarism tests and evaluation by moderation staff will be automatically entered into the contest.
Rempel, CEO and Marketing Director, said, "You need to blow us away. Whether the product is amazing or it stinks, your review must be memorable. Show us your ability to review all types of stuff. Great stuff, crappy products, mediocre services, whatever. We are not looking for volume. We are looking to build a trusted network of quality reviews."
In addition to possibly winning the $1,000, the incentive to produce highly rated reviews is also the possibility to earn some passive income. Ukritic lets its contributors keep the lions share of revenue that might be generated by their published reviews. The amount they can earn all depends on the demand for the product being reviewed, the quality of their content and their promotional activities.
"Your chance to win the $1,000 increases if you give us the real scoop. People crave sincerity and honesty, especially when making purchase decisions. If you are a straight-shooter, your recommendations will go a long way" says Rempel.
About Ukritic.com
Ukritic.com is a web-based review site supported by independent product reviewers. Its focus is to provide real, honest, credible product reviews by helping its members build up passive income through affiliate commissions.
For more details visit
http://Ukritic.com
Email Ukritic Ventures, Inc