FOW Goes Mid-Century Modern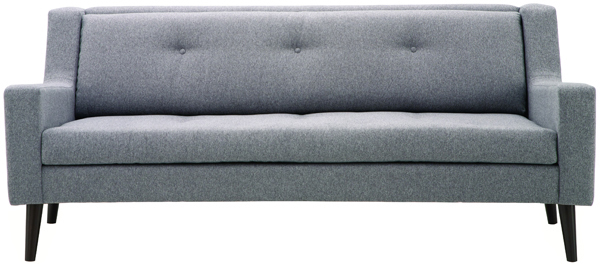 FOW, Inc. (
www.furnitureoutletwarehouse.com
), a brick and mortar as well as an online furniture store, is proud to announce that it is moving more towards the Mid-Century modern segment of home furnishings. FOW is wholeheartedly embracing this iconic style by adding more collections on its showroom floor.
Inspired by the 1950s and 1960s, today's furniture designers are creating a unique breed of home furnishings that pay homage to this iconic design era. It was a time which emphasized minimalism and simplicity. Long, slender legs, button-tufted back, and bench seating of sofas, for example, are just some of the attributes borrowed from the Mic-Century design era and reinvigorated for today.
As FOW moves more towards this style of design one of the categories receiving considerable attention from consumers is upholstery. While other stores seem to be gravitating towards more mass-produced and traditional furniture, FOW dares to be different and prefers to offer furniture with a Mid-Century modern flavor with custom upholstery options. FOW's collections of Mid-Century modern sofas (
http://www.furnitureoutletwarehouse.com/livingroomssofas-c-47_329.html
) have a significant crossover appeal with their attractive, clean lines.
A sofa is a central point in a typical living room it sets the character of the room and says something about the person who resides within. With over 100 fabric and leather options for a typical sofa from FOW a customer can venture into an often unexploited quadrant of the color wheel which is an upbeat alternative to the black, gray, or white tale which unfolds in many other stores. FOW has been in business since 2004 and is a real brick and mortar furniture store and it will continue to set itself apart by offering unique home furnishings options including Mid-Century.