Solomon Eye Associates of Annapolis Launches Updated Website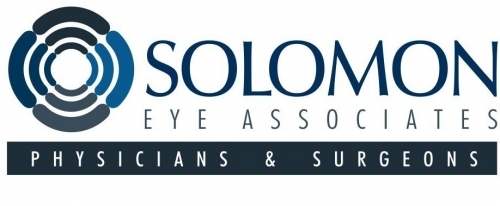 Solomon Eye Associates is pleased to announce the release of the new version of its website, which can be found at
www.solomoneyeassociates.com
. The focus of the updates is to make the website more accessible for the practice's current and future patients. The site features an intuitive layout, convenient navigation and an easy-to-use contact form, along with an abundance of information about the Solomon Eye Associates surgeons and the procedures they perform.
Recognizing that many patients prefer to learn about their eye surgery procedures online, Solomon Eye Associates offers thorough descriptions of various refractive eye surgery and general ophthalmology treatments. Engaging web pages explain exactly what happens during LASIK, PRK and LASEK, and how these procedures differ from each other. Other pages provide a wealth of information about cataract surgery, including when to seek the procedure and which intraocular lenses (IOLs) to choose.
About Solomon Eye Associates
Solomon Eye Associates is a reputable
Annapolis LASIK
and cataract surgery practice. All of the surgical treatments are performed by the practice's exceptionally skilled refractive surgeons, Dr. Jonathan Solomon and Dr. Stephen Solomon. Together, they have more than four decades of experience, and they have helped thousands of
Annapolis cataract surgery
and LASIK patients achieve their best possible vision without glasses. After surgery, most of their LASIK patients see 20/20 or better, and the majority of their cataract surgery patients enjoy crystal-clear vision and are able to perform the bulk of their everyday activities without wearing eyeglasses.
To consistently deliver outstanding vision correction results, the eye surgeons of Solomon Eye Associates use leading-edge diagnostic and surgical technologies. Their offices feature the IntraLase femtosecond laser for bladeless LASIK, an advanced corneal mapping device, and some of the latest phacoemulsification instruments for micro-incision cataract surgery. By combining sophisticated instruments with superb surgical skill, the surgeons of Solomon Eye Associates strive to ensure that all of their patients realize their vision correction dreams.
If you would like to learn how cataract surgery,
PRK
or LASIK in Annapolis can help you improve your vision, contact the eye surgeons of Solomon Eye Associates today by clicking
here
or by calling (301) 982-4565.
Email Solomon Eye Associates