New Jersey Plastic Surgeon Dr. Gary Breslow Releases Updated Website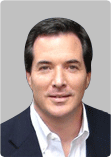 Dr. Gary D. Breslow has recently implemented a new online marketing strategy that will enhance his online visibility and highlight his practice – The Breslow Center for Plastic Surgery. As part of the overall strategy, Dr. Breslow has released a new version of his website located at
www.plasticsurgerynewjersey.com
. The improved website will help new patients find Dr. Gary Breslow, evaluate his extensive experience, and schedule the initial appointment. As a result, Dr. Breslow will be able to help many women and men resolve their aesthetic concerns and realize their facial rejuvenation and body contouring goals.
The new website features concise descriptions of the procedures Dr. Gary Breslow's patients request more often, such as breast augmentation, liposuction and tummy tuck. The website also offers an extensive gallery of before-and-after photos of actual patients, and numerous written and video testimonials. Dr. Breslow encourages the prospective patients to explore these resources to learn how they might look after various procedures, and what to expect before, during and after their treatments.
About Dr. Gary D. Breslow, MD, FACS
Dr. Gary D. Breslow is a prominent
New Jersey plastic surgeon
offering leading-edge surgical techniques and many of the latest surgical procedures. As one of the more accomplished NJ surgeons, he has been featured on numerous media outlets, including Fox News and CNBC TV stations, and Star and OK! magazines. Depending on the unique aesthetic needs and desires of each patient, Dr. Breslow might perform a single plastic surgery procedure, or combine several procedures into a comprehensive treatment plan. Some of the procedures he performs more often include
rhinoplasty
, facelift,
liposuction
,
tummy tuck
and
breast augmentation in New Jersey
.
Schedule Your Consultation with Dr. Gary Breslow
If you do not like the image you see in the mirror, or if you feel self-conscious about your face or your body, schedule a consultation with Dr. Breslow and learn how plastic surgery can help you enhance your appearance and self-confidence. You can schedule an in-office appointment by calling The Breslow Center for Plastic Surgery at (201) 444-9522, and you may also schedule an online or in-person consultation by visiting
www.plasticsurgerynewjersey.com
.