Weight Loss Surgery Patient Says Gastric Sleeve Changed His Life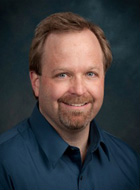 One year and 150 pounds later, a patient of Las Vegas weight loss surgeon
Dr. Tom Umbach
appeared on his local news program to talk about his experience with gastric sleeve surgery. Keith Doerksen from Manitoba, Canada, told CBC News that the January 2011 surgery transformed his life, and that he can now do "absolutely anything."
According to the CBC news report, Doerksen struggled with obesity since third grade. Just before surgery he weighed 360 pounds. "I found every sort of diet attempt didn't work and I was extremely frustrated," said Doerksen.
Doerksen became hopeful when he found a local provincial pilot program that would have covered the cost of his weight loss surgery. However, after he failed to qualify for the program, Mr. Doerksen continued to search the Internet for bariatric surgeons.
He came across the website for Dr. Umbach of Blossom Bariatrics, offering
weight loss surgery in Las Vegas
, and decided to contact him for help. A few months later, Mr. Doerksen flew to Nevada to undergo a sleeve gastrectomy (commonly called gastric sleeve surgery). Dr. Umbach was able to treat Mr. Doerksen in one weekend; then, Mr. Doerksen returned home to his family and recovered without any complications. The pounds started melting away and a few months later, Mr. Doerksen started running and even had the courage to enter a relay. His lifestyle since the surgery has become more active, and he told CBC News that he now runs hills and takes the stairs to meetings at work.
Please
click here
to learn more about his incredible journey on CBC News.
For more information about Dr. Tom Umbach and his practice, please visit
http://www.blossombariatrics.com
or call (702) 463-3300.
More about Blossom Bariatrics in Las Vegas
Blossom Bariatrics is a leading Las Vegas weight loss surgery practice where skilled bariatric surgeon Dr. Tom Umbach helps patients from the North America overcome obesity. Dr. Umbach has an excellent success record with his weight loss surgery patients and strives to deliver the best possible care in a safe environment, using leading-edge surgical techniques and state-of-the-art technologies.
Dr. Umbach offers a large selection of weight loss surgery procedures, including adjustable gastric banding with the Lap Band, gastric bypass, gastric sleeve and
revision bariatric surgery
. He has helped countless Lap Band and
gastric bypass Las Vegas
patients achieve incredible weight loss results, thereby dramatically improving their health, appearance and overall quality of life. Dr. Umbach takes great pride in helping each and every patient look and feel good.
Please call his office today to schedule your weight loss surgery Las Vegas consultation.