Current thoughts about BHP: James Bruce - Perpetual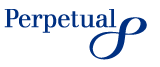 BHP Billiton's recent 1H12 underlying earnings result was in line with consensus forecasts. However, we hold an underweight position in the stock because it's trading in line with its net present value and has plans for $20bn per annum worth of capital expenditure over the next three years, which is expected to deliver lower than its current weighted-average-cost-of-capital returns. This expenditure is likely to leave the company free-cash-flow negative over the next three years and would result in higher debt and lower group return-on-equity, constraining the ability of BHP to lift its dividend or buy back its stock.
In response to this, BHP recently told investors the company is re-evaluating its massive spending plans. We think all miners should take stock of recent signs of slowing demand in China, and ensure they are taking into account Australia's high cost environment in regards to any plans here.
While we are not turning negative on resources, we think it's prudent for companies to review capital expenditure plans and take a slightly more measured approach to exploit those commodities at the lowest capital cost and with the greatest return to shareholders. Stocks within our Global Resource Fund* fit this mould, and this is why BHP remains an underweight at this time.
* The PDS for Perpetual Global Resources Fund issued by Perpetual Investment Management Limited (PIML) ABN 18 000 866 535, AFSL 234426, should be considered before deciding whether to acquire or hold units in the fund. Past performance is not indicative of future performance.
BHP Billiton is currently held underweight in our
Global Resources Fund
,
Australian Share Fund
, Concentrated Equity Fund, SHARE-PLUS Long-Short Fund and Geared Australian Share Fund.
This information has been prepared by
Perpetual Investment Management Limited
(PIML) ABN 18 000 866 535, AFSL 234426. It is general information only and is not intended to provide you with financial advice or take into account your objectives, financial situation or needs. You should consider, with a financial adviser, whether the information is suitable for your circumstances. The views expressed in this article are the opinions of the author at the time of writing and do not constitute a recommendation to act. Any information referenced in the article is believed to be accurate at the time of compilation and is provided by Perpetual in good faith. To the extent permitted by law, no liability is accepted for any loss or damage as a result of any reliance on this information. No company in the Perpetual Group (Perpetual Limited ABN 86 000 431 827 and its subsidiaries) guarantees the performance of any fund or the return of an investor's capital.
Email Perpetual Australia