'Give, get or get off' a vexed question for charitable NFP Boards: Perpetual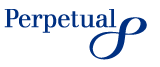 Australia's not-for-profit (NFP) board members are split on the question whether directors should contribute financially to the organisations they lead, results from a survey by Perpetual have shown.
Perpetual
canvassed the views of 64 chairmen of charitable NFPs and found 51% agree that, in addition to their time, influence and expertise, directors of a charitable organisation should give financially to the organisation and be willing to ask othrs to do so. A further 31% disagree with the notion, while the remainder are neutral or unsure.
According to Andrew Thomas, Perpetual's General Manager, Philanthropy, the range of views reflects the complexity of the issue.
"Charities in the United States are known to take a 'give, get or get off' stance with board members, but this prescriptive approach belies the realities of running an NFP in Australia. It's an ongoing challenge to find board members with the skills, time and willingness to serve the organisation, so putting financial hurdles in place may restrict access to talent that is genuinely needed. And as one respondent pointed out, there's a risk that board positions become linked to "money, power and politics".
"Nevertheless, some respondents feel that it is part of a director's role to support their chosen cause, and to be prepared to ask others as well.
"As charitable entities, it is the culture of giving which is important at board level rather than the amount given. Often Board members look to one or two members to write a big cheque, however the stronger Board will have all members giving irrespective of what level they give at. Ultimately, it's a question of making the most effective use of what each person can offer, whether it's money, connections, expertise or experience," he said.
Opportunities to boost board effectiveness
The survey results highlight several opportunities for charitable NFPs to strengthen board effectiveness through improved board member selection and review processes.
The majority of NFPs (73%) recruit members through word-of-mouth, with just 1 in 3 advertising roles, and 1 in 5 employing a search firm. Only 1 in 5 set 'key performance indicators' for the board, while 44% have no formal board performance review, and 30% do not define the roles and responsibilities of board members.
"Boards need to identify which skills, experience and personal qualities they need to deliver on their strategic goals, and then recruit into those gaps. This may require broadening their search process. In addition, clear KPIs, regular reviews and clear, defined goals also help NFPs function more effectively at board level," Mr Thomas said.
The research found that boards often miss out on professional development opportunities: less than half (44%) of respondents' organisations have a budget for training both staff and board members, 28% only budget for staff training, and 28% have no training budget at all.
"There are always budget pressures on NFPs, so boards often end up last on the list for professional development.
Recognising this, the Perpetual Foundation and JS Love Trust funded 400 scholarships for NFP directors and chairmen to undertake specialist NFP courses with the Australian Institute of Company Directors', beginning in November last year. We see this as an important investment in building the capacity and skills of the sector as a whole," Mr Thomas said.
Governance in the spotlight
The survey also found that two thirds (67%) of respondents believe governance is weaker in the NFP sector than in the for-profit sector. According to Perpetual, the private sector can provide some useful benchmarks for charitable NFPs looking to improve their practices.
"Improving governance shouldn't be about replicating the private sector, but about creating frameworks that lead to better outcomes. That might mean taking what the corporate sector has to offer by way of best practice, experience, and lessons about what works - then adapting it to the particular challenges of the sector," Mr Thomas said.
He adds, "Governance remains a high priority issue for the sector. In a highly competitive funding environment, donors want assurance that effective processes are in place to protect the organisation, its funds and its reputation," Mr Thomas said.
While governance is firmly on the agenda, the jury is out among NFP boards regarding the impact of the Australian Charities and Not-for-profit Commission (ACNC), set to launch on 1 October this year: 53% of chairmen believe the ACNC will improve outcomes, while a further 28% don't know. Only 5% expressed a negative opinion about the Commission.
"If the ACNC is able to foster good governance, rather than simply policing the sector, it will become a valuable resource for many charities. The fact that many of Australia's NFP directors are in favour of its creation will provide a good foundation for the future," Mr Thomas said.
About the survey
The survey canvassed the views of 64 NFP Board Chairmen who received scholarships through the Australian Scholarships Foundation and funded by the Perpetual Foundation and JS Love Trust to complete specialist board training with the Australian Institute of Company Directors. Attendees were asked questions concerning the governance and practices of Australian charitable NFPs prior to taking part in the training course. The research was conducted from November 2011 to February, 2012.
About Perpetual Philanthropic Services
Perpetual is one of the largest managers of private charitable foundations in Australia, with $1.1 billion in funds under management (as at 31 Dec 2011).
Perpetual is trustee to more than 450 charitable trusts
– including
Private Ancillary Funds (PAFs)
and the
Perpetual Foundation
- that support medical, social, environmental, religious, cultural and educational causes.
Perpetual Philanthropic Services is part of Perpetual Private, which advises clients on $8.1 billion of funds (as at 31 Dec 2011). The Perpetual Private team of experts offer tailored advice and services and can help clients fulfill their charitable intentions. For more information visit
Perpetual Philanthropy
.
Perpetual's Philanthropic Services and advice are provided by Perpetual Trustee Company Limited (PTCo), ABN 42 000 001 007, AFSL 236643. This publication has been prepared by PTCo and contains information contributed by third parties. It contains general information only and is not intended to provide you with advice or take into account your objectives, financial situation or needs. The information is believed to be accurate at the time of compilation and is provided by PTCo in good faith. To the extent permitted by law, no liability is accepted for any loss or damage as a result of any reliance on this information. PTCo does not warrant the accuracy or completeness of any information included in this document which was contributed by a third party.
Email Perpetual Australia