Applications for Perpetual Funding Rounds Increase by 118% over Five Years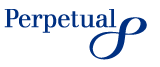 Not-for-profits (NFPs) are seeking to diversify their funding sources, with an increasing number of charities requesting more funds from Perpetual's charitable trusts this year.
Applications to
Perpetual's funding rounds
have grown sharply in recent years, with the amount of funds requested rising 118 per cent since 2008 - from $41.5 million to $90.6 million - and the number of applications growing 63 per cent over the same time, from 745 to 1,214. The total amount of funds requested in 2012 is ten times higher than the $9.1 million given out last year.
Andrew Thomas, Perpetual's General Manager, Philanthropy, said, "Post-GFC economic conditions have been volatile and there has been a tightening of purse strings since 2008. In order to counter this funding uncertainty, NFPs are exploring all avenues to support their causes."
Perpetual's funding round, which allocates money from philanthropists' charitable trusts, is a vital source of funding for hundreds of charitable causes.
"The application process is rigorous. To be successful, applicants must be able to articulate the achievements of their organisation through strategy, outcomes, capability and leadership," Mr Thomas said.
The establishment of the Australian Charities and Not-for-Profits Commission (ACNC) will lead to reform and more stringent reporting in the sector this year.
"Governance and accountability are growing issues for NFPs, and our funding round applications and selection process has emphasised these aspects for a long time now. It's a positive step for the sector to have the ACNC focus on it too," Mr Thomas said.
The recipients of grants from Perpetual's annual funding round will be announced on 30 June, 2012. Last year, Perpetual's funding round delivered $9.1 million in funding to 166 organisations across Australia, in areas such as arts and culture, health, conservation and environment, social welfare, education and medical research.
About Perpetual Philanthropic Services
Perpetual is one of the largest managers of private charitable foundations in Australia, with $1.1 billion in funds under management (as at 31 Dec 2011). Perpetual is trustee to more than
450 charitable trusts
– including
Private Ancillary Funds (PAFs)
and the
Perpetual Foundation
- that support medical, social, environmental, religious, cultural and educational causes.
Perpetual Philanthropic Services is part of Perpetual Private, which advises clients on $8.1 billion of funds (as at 31 Dec 2011). The Perpetual Private team of experts offer tailored advice and services and can help clients fulfill their charitable intentions. For more information visit
Perpetual Philanthropy
.
Perpetual's Philanthropic Services and advice are provided by Perpetual Trustee Company Limited (PTCo), ABN 42 000 001 007, AFSL 236643. This publication has been prepared by PTCo and contains information contributed by third parties. It contains general information only and is not intended to provide you with advice or take into account your objectives, financial situation or needs. The information is believed to be accurate at the time of compilation and is provided by PTCo in good faith. To the extent permitted by law, no liability is accepted for any loss or damage as a result of any reliance on this information. PTCo does not warrant the accuracy or completeness of any information included in this document which was contributed by a third party.
Email Perpetual Australia