Cricket's Muve Music Now Available on Huawei Mercury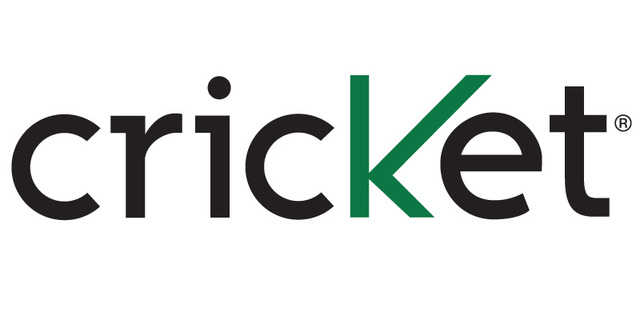 SAN DIEGO, April 5, 2011, 2012 — Cricket Communications, Inc., a leading provider of innovative and value-driven wireless services and a wholly-owned subsidiary of Leap Wireless International, Inc. LEAP +0.95% today announced that its award-winning Muve Music service is now available to all current Huawei Mercury customers via an over-the-air download. Muve Music will be available soon to new Mercury customers. Current Mercury customers will be notified that the upgrade is available and can download the update over Cricket's 3G Network or over a Wi-Fi connection. Muve Music, the first unlimited music service to be included as part of a wireless rate plan, has more than 500,000 customers(1) and with the addition of the
Huawei Mercury
is now available on the Mercury, Huawei Ascend II, Samsung Vitality, ZTE Score and the ZTE Chorus.
Current Mercury customers are now able to purchase the Muve Music plan and enjoy unlimited song downloads, ringtones, and ringback tones from a catalog of more than five million songs, as well as nationwide calling; unlimited text, picture, video messaging and 3G mobile data; mobile video; data back-up, and 411 assistance all for just $65 per month.
"The Mercury, already one of Cricket's best-selling devices and the best prepaid smartphone in America as rated by PC Mag, is now more exciting with the addition of Muve Music," said Jeff Toig, senior vice-president, Muve Music for Cricket. "Muve Music is [among] the fastest growing music services in the U.S. and we believe Muve Music on the Mercury will further accelerate its growth and continue enhancing Cricket's appeal to music lovers everywhere."
This value-packed Android comes with a 4" FWVGA touch-screen with virtual keyboard, Wi-Fi capability and 3G Real Web Browsing. The Mercury has lots of great smartphone features packed into an affordable package. Cricket's
most-popular Android smartphone
also includes great features like a 8.0 MP AF HD rear camera/camcorder, VGA Front Camera and a MP3 player/microSD slot. The Mercury features the Android 2.3 Gingerbread OS and a 1.4 GHz processor. This smartphone also gives customers access to more than 300,000 cool apps on the Android Market(TM) as well as great Google applications such as YouTube, Gmail, Google Maps, Google Search and more.
By applying its philosophy of unlimited services and value innovation, Cricket and Muve Music have given their customers a new music experience that ranks high in customer satisfaction.
For more information about Muve Music, visit
www.muvemusic.com
, and for Cricket's dynamic device lineup, visit
www.mycricket.com
. For the latest Cricket news and updates online, follow us on Facebook and Twitter.
About Cricket Cricket is the pioneer and leader in delivering innovative value-rich prepaid wireless services with no long-term contracts serving more than 5.9 million customers. Cricket offers wireless voice and mobile data services over the latest, high-quality, all-digital 4G (LTE) and 3G CDMA wireless networks. In 2011, Cricket launched its award-winning Muve Music® product, the first music service designed for a wireless phone that now has more than 500,000 customers. Cricket's innovative products and services are available at Cricket branded retail stores, dealers, national retailers and at
www.mycricket.com
. For more information about Cricket, please visit
www.mycricket.com
.
(1) 500,000 customers as of December 31, 2011
SOURCE Cricket Communications, Inc.
Email Cricket Communications